More people travelled by air on two days ahead of the 4 July US Independence Day holiday weekend than did on comparable days in pre-coronavirus 2019, the government agency responsible for airport security says.
According to the Transportation Safety Administration (TSA), the agency which conducts security screenings at about 450 airports nationwide, it is the first time that the number of people who passed through its checkpoints exceeded those two years ago, prior to the crisis that almost brought the entire industry to its knees.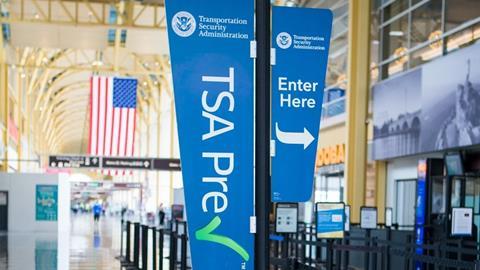 TSA, founded in 2001 following the 11 September attacks, says it screened more than 2 million passengers daily on 13 of the past 25 days. That is a psychologically important high-water mark for the industry, signalling a rebound in air transport operations.
The number of passengers screened in 2021 exceeded 2019 levels on Thursday, 1 July. This year, TSA counted 2,147,090 passengers on that weekday. On the same pre-holiday Thursday two years ago, the agency screened 2,088,760 people.
On Friday, 2 July, 2,196,411 passengers passed through airport security checkpoints. The number on the pre-holiday Friday two years ago was 2,184,253.
US Independence Day is celebrated on 4 July. However, since that date fell on a Sunday this year, the following Monday was the US federal holiday. It is traditionally one of the busiest travel weekends of the year in the US.
In Covid-19-plagued 2020, just over one-third of that number travelled on each of the days around the holiday weekend.
The first day TSA checked more than 2 million air travellers was on 11 June.
As vaccinations rolled out across the USA earlier this year, more customers have returned to air travel. US domestic flights are now often full or overbooked, and airlines are scrambling to bring crews and aircraft back into their operations.
American Airlines has been forced to cancel hundreds of flights through July due to a lack of trained and current cockpit crew, and Delta Air Lines has contended with issues relating to retraining and availability of staff following adjustments it made during the crisis year 2020.