The pandemic has upended lessors' market assumptions more than any crisis in the history of aviation, forcing them to reevaluate their approach to risk, an industry panel of lessors, lenders and remarketers has observed.
Ted O'Byrne, Carlyle Aviation Partners' co-head of aviation, used to think about asset risk, financing risk and credit risk – "pretty much in that order" – but with the Covid-19 crisis things have now turned "completely upside down".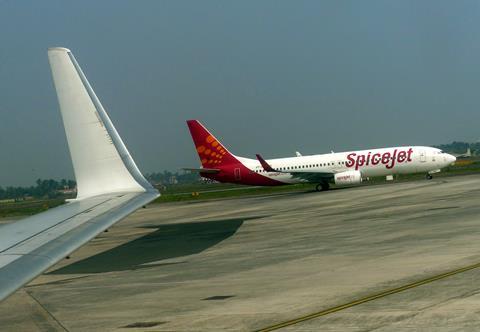 "First and foremost, discussions that we have when we originate transactions is: Who is the airline? Can they make it through the next six, 12, 18 months? Can they access capital? Can they shrink themselves to go through this crisis, and more importantly even, do they have relevance over the long term," he says, speaking at a panel discussion at the Airline Economics Virtual Growth Frontiers Dublin event on 18 January.
"We spent a lot of time thinking about that and the big change for us post-Covid is the importance of credit analysis in the short term and also in the long term."
Similarly, Aviation Capital Group (ACG) is now keeping even closer tabs on its airline customers' finances.
"One of the things I think has really differentiated 2020 from other years has really been a focus and emphasis on our customers trying to get lease rental deferrals and other financial assistance from the leasing community," says Steven Udvar-Hazy, senior vice president at ACG.
"And so as result of that, it's caused us to really focus very heavily on really monitoring our customers' financial condition, their strategies and how they plan to navigate through this crisis. We've been very carefully managing our liquidity through this crisis and in the process taking a very prudent perspective and trying to help our customers with lease deferrals and other assistance, but at the same time being very prudent managing ACG's liquidity and financing."
Karl Brunjes, chief operating officer at Ardavon, says he is an optimist and thinks it is a good thing that the pandemic is likely to bring more discipline into the market.
"[Before Covid you could] see that the market was overheated and people were cutting corners. They were lazy in some of the due diligence of airlines," he says.
"I think those days have gone and it's brought some discipline back into people's investment strategies and how they go about assessing the aircraft technically, how they look at it commercially, how they look at the airline… It's come back to some more discipline on how they invest and how they look at their portfolios."
Udvar-Hazy goes on to say that the pandemic has reinforced the importance of carefully selecting the aircraft types to include in his company's portfolio.
"It has also caused us to think very carefully and strategically about our asset composition to ensure that we have assets that really stand the test of time in these type of crises," he says.
DROP IN DEMAND
The pandemic has also reduced demand for aircraft, resulting in stiffer competition among lessors for the few deals available, the panelists said. Some airlines undergoing restructuring are rejecting leases and returning aircraft, adding to the problem.
Despite the low-demand environment, Air Partner's executive vice president of remarketing and ACMI Tony Whitty strikes an optimistic note about the future homes of aircraft that have come off lease unscheduled from operators that have undergone restructurings.
Following the 11 September 2001 attacks in the USA that led to a comparatively modest downturn in the aviation industry, there were fewer speculative buyers for aircraft in the market, but since then players like Fortress Transportation and Infrastructure Investors and Castlelake have entered the market, he says.
"So you will see players in this market who will allocate money to speculatively buy aircraft at what they think is distressed prices to sit on them for a year or so because they're so cheap."
However, World Star Aviation partner Marc Iarchy notes that the pricing expectations of buyers and sellers do not always align in the current market.
"I think there is still a significant disconnect in terms of the bid-offer spread on transactions, with sellers in one place – and buyers in quite a different location," he says.
"I think we have the same with airlines where an airline with credit default swaps at 13% is nevertheless still looking to sell deals at 7-8% unlevered, and obviously it doesn't work. So it will be interesting to see how we can square that circle."
OPPORTUNITIES AHEAD
While pricing can be a challenge, opportunities do exist and lessors can tap into their customer networks to identify these, ACG's Udvar-Hazy opines.
"Certainly, in this environment remarketing and finding opportunities is more challenging, but they do exist and what we are trying to do is really utilise our customer relationships around the world to try and find these opportunities," he says.
He adds that the market for newer generation aircraft has been healthier than that for older types.
"What we've seen is that if you look at the utilisation of fleets around the world by aircraft type and compare the newest aircraft types like the [Airbus] A320neo – even the A220, [Boeing] 787, A350 – so across the single-aisle and widebody aircraft what we've observed is that these newer, more fuel-efficient aircraft – these are the ones that have the highest utilisation as well as the least number of airplanes that are parked," he says.
"It's the older airplanes that are generally harder to place and you have to be a little bit more creative in trying to find opportunities."
However, MUFG's director of aviation research Simon Finn argues that even amid Covid-19 there will demand from certain airlines for mid-life assets.
"There are some airlines that you can look at over the years who've been very focused upon – I don't know, you can call it 'incumbent generation equipment' – and their approach has been very much to take advantage of the market when it offers an opportunity," he says.
"I think it's probably offering an opportunity now. The chance to shore up your fleet of mid-life aircraft at levels that make sense for the longer term will appeal to some operators. At the moment, there's probably not a tremendous amount of demand for that type of aircraft, but there are nevertheless some airlines who will look at this and who will feel confident in their long-term future as they should do, and will see this as an opportunity."