African carriers lost $10.2 billion in passenger revenues last year as a result of the Covid-19 pandemic, and will continue to lose money in 2021, according to a report published by airline association AFRAA.
The association estimates that carriers in Africa will lose another $8.35 billion in passenger revenues this year.
While the crisis has had a "devastating impact" on airlines around the world, for African carriers – which were already in a "precarious" financial position – the impact has been "even greater", says AFRAA.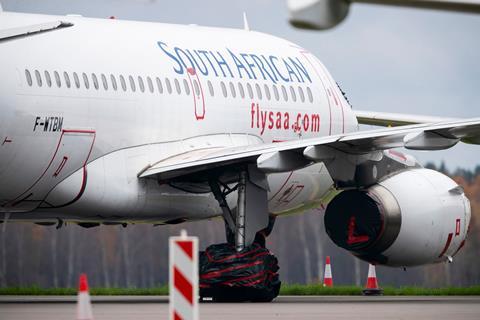 The number of passengers carried by Africa's airlines is estimated to have dropped 63.7% to 34.7 million in 2020, compared with 2019. Domestic flights accounted for 43% of passengers in Africa last year, followed by intercontinental at 38%, and intra-African services at 19%, says AFRAA.
Northern Africa was the leading region in terms of passenger numbers last year, accounting for 36.6% of the continent's traffic. The pandemic led to a 61% reduction in traffic from this region, says AFRAA. In southern Africa, traffic in 2020 fell 63.6%, compared with the previous year.
Johannesburg and Cairo were the busiest airports in Africa during 2020, according to the report.
Intra-African connectivity remains low, and AFRAA recommends that African airlines "take the opportunity" to expand these networks while travel to Europe is limited.