A shortage of pilots will increasingly erode the cost advantages long enjoyed by US discount airlines while improving the competitive position of giants like United Airlines.
That is according to United head of corporate development Michael Leskinen, who on 23 February pointed to the USA's controversial "1,500-hour" pilot rule as driving the change, which he calls a "new paradigm".
"We have never had a better set up," says Leskinen, who is also United's vice-president of investor relations and president of United Airlines Ventures, the airline's technology investment arm.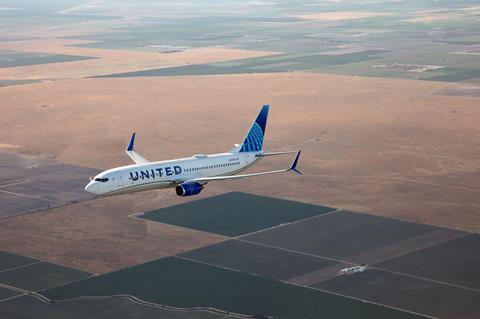 "The set up we have over the next three to five years is better than anything I've ever seen in my career," adds Leskinen, speaking during a Barclays' investor conference.
Leskinen backed his comments by describing broad changes now affecting the US airline industry. He notes carriers are unable to expand their fleets as quickly as they would like due to Airbus and Boeing being unable to keep up with delivery commitments – a result of aerospace manufacturing supply constraints.
He also says limited supply of pilots will increasingly hinder the ability of ultra-low-cost carriers (ULCCs) and low-cost carriers (LCCs) to maintain cost advantages.
"There is no carrier out there – whether its a regional carrier, an LCC or a ULCC – that can attract pilots unless [they] want to pay the going rate for pilots," says Leskinen. "The incremental capacity from legacy carriers is going to be [at] similar cost, or lower cost, than incremental capacity coming from the ultra-low-cost carriers."
"It is a new paradigm," he adds.
In search of new pilots, some US airlines – notably regional carriers – have significantly hiked pay in recent years, even offering $100,000 bonuses to new hires.
Large legacy airlines – American Airlines, Delta Air Lines and United – are now negotiating new contracts with their pilots' unions. Some ultra-discounters have a several more years before their pilots' contracts become amendable.
But those discussions will determine the degree to which discounters maintain their chief competitive advantage.
As things now stand, the USA's three primary ULCCs –– Allegiant Air, Frontier Airlines and Spirit Airlines – enjoy a wide cost benefit. They reported a combined, average cost per available seat mile (CASM) of 11.4 cents for 2022.
By contrast, American, Delta and United's combined average CASM was 62% more last year, coming in at 18.5 cents, financial filings show.
Frontier chief executive Barry Biffle insisted in September last year that industry trends are poised to leave his airline with a cost advantage better than any US carrier has enjoyed for decades.
Leskinen points specifically to the USA's comparatively strict new-pilot experience requirement as contributing to the pilot shortfall. That rule, which took effect in 2013, requires new pilots, with some exceptions, to have 1,500h of flight time before working at airlines. Previously, the baseline was 250h.
"There are not a lot of productive activities in the world to go from 250h to 1,500h," United's Leskinen says. "There is no quick fix to that, which means the industry is going to be chronically under supplied [with] pilots for three to five years."
The 1,500h rule has backing from some lawmakers and from unions like the Air Line Pilots Association, International. Supporters insists the rule, which came about following a deadly 2009 crash, has improved safety.
But critics have widely blamed the rule as driving the pilot shortage without achieving its safety goals. They say new pilots would be better prepared for airline jobs by joining airlines earlier, rather than spending several years simply building hours by, for instance, towing banners or flight instructing.
Consultancy Oliver Wyman says the North American airline industry this year faces an 18% gap between pilot supply and demand.
"The pilot shortage has pushed up salaries, especially at the entry level," said Oliver Wyman in a report released on 23 February.