Amid a broad surge in regional pilot pay, Republic Airways pilots represented by the Teamsters Local 357 union will receive a big rate increase.
Under a new collective bargaining agreement, first officers will see an increase of 70% to 90%, while new first officers will receive a 94% raise, the Teamsters Local 357 said on 12 October. Captains will receive up to a 54% raise.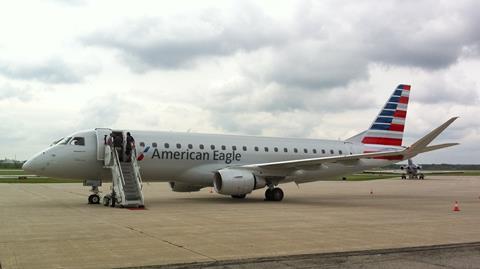 The rate increases are permanent, with no snap-back provisions, the union says. The agreement, which has been under negotiation since January, also includes improved retirement benefits.
Calling the agreement a "major victory for pilots at Republic Airways", Sean O'Brien, general president of the Teamsters, adds that the contract "reflects the true value of these pilots".
The wage boost for Republic pilots is the latest win for US regional airline cockpit crew. In recent months, pilot union Air Line Pilots Association, International (ALPA) has won pay gains for thousands of its pilots at regional carriers such as Mesa Airlines, CommutAir, Piedmont Airlines, PSA Airlines and Envoy Air.
Higher pilot pay – largely driven by the USA's acute pilot shortage – has been one of several factors pressuring regional airlines struggling to recover from the pandemic-related slump in air travel.
Several airline executives who attended last month's Regional Airline Association (RAA) leaders' conference in Washington, DC, said that newly negotiated pay rates may be unsustainable.