RwandAir is examining options to update its regional aircraft fleet amid moves to phase out its Bombardier CRJ900s and De Havilland Canada Dash 8-400s.
Speaking at the IATA AGM in Istanbul on 5 June, RwandAir chief executive Yvonne Makolo said the CRJs are "definitely coming out" and that the Dash 8-400s turboprops are likely to follow, if the carrier can identify a suitable replacement.
"We are discussing with aircraft manufacturers and our partners to see what could fill that gap," she says, noting that the decision is complicated by the "very short runway" at RwandAir's home airport in Kigali.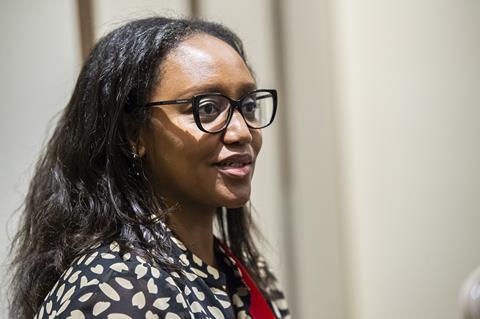 The replacement aircraft would be for regional routes currently flown by the CRJs and Dash 8-400s, Makolo states, with options such as Embraer jets on the table.
"The question is whether we find a suitable aircraft that can do what the CRJs and Q400s are doing currently," she says.
The longer routes flown by the CRJs are not a concern, with incoming Boeing 737s earmarked for such services,
Replacing CRJs with larger 737s on those routes will benefit RwandAir's passengers, Makolo says, given their fondness for luggage.
"The profile of our passengers is they like bags," she says. "We know the [737s] can work there."
The RwandAir chief notes that the carrier has a "very diverse fleet" – a complication that it will seek to address as part of a business plan to be unveiled when Qatar Airways finalises its stake in the carrier.
RwandAir lists its fleet as including two CRJ900s and two Dash 8-400s, alongside two Airbus A330s and six 737s.