Ryanair could return to profitability in the fiscal year ending 31 March 2023, but only under a scenario featuring "continued success" of the Covid-19 vaccine rollout programme.
Speaking to the UK parliament's transport select committee today, Ryanair group chief executive Michael O'Leary said that if vaccines reach the majority of Europe's adult population by the middle of this year, Ryanair was "hopeful that we could fly maybe 60-70% of our normal traffic volumes during the peak summer months" in the third quarter.
"That might build to maybe 70-80% of normal volumes next winter," continues O'Leary, explaining that for the next six to 12 months, Ryanair would be "dumping and lowering prices" to encourage people back to air travel.
If that "optimistic" scenario plays out, he explains, "we might operate at close to break-even for the next year, to March 2022, and then we might see a recovery of profitability into March of 2023".
O'Leary says such a scenario is "about as optimistic as it's going to get", adding that the crisis had been "devastating" for the airline industry,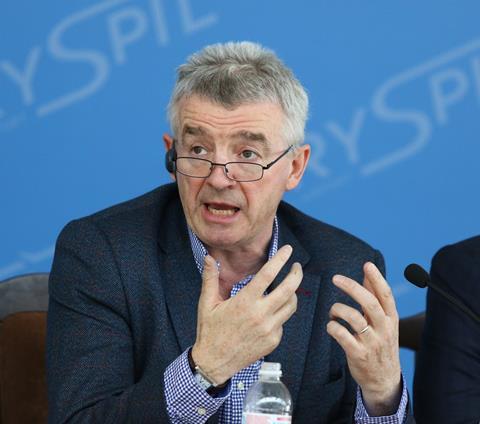 Nevertheless, he claims that Ryanair is in a stronger position than most of its rivals, with analysts expecting a loss of around €850 million for the year ending 31 March 2021 to be small compared with losses from other large European operators.
Amid this challenging environment, O'Leary still rejects the idea that Ryanair needs a government bailout in the style of many of Europe's biggest network carriers, but calls for the temporary repeal of air passenger duty on UK departures, "for a one- or two-year period".
He also urges the UK's Civil Aviation Authority to resist attempts by the air navigation service provider NATS and "monopoly airports" to increase charges.
IATA said on 1 March that the global airline industry was likely to continue to burn cash throughout 2021.