Ryanair has outlined how it plans to reach net-zero CO2 emissions by 2050, with sustainable aviation fuel (SAF) having the biggest impact among four "core strategic pillars".
Its ambitions regarding the use of SAF are in line with the Destination 2050 roadmap released by several European aviation industry bodies last year, with both seeing SAF account for a 34% reduction in emissions by 2050.
Unlike Destination 2050, however, Ryanair does not mention breakthrough propulsion technologies such as hydrogen power, instead citing its adoption of Boeing 737 Max aircraft as "underpinning" an investment in new aircraft technology, as part of "technological and operational improvements" that will contribute 32% of the emissions reduction.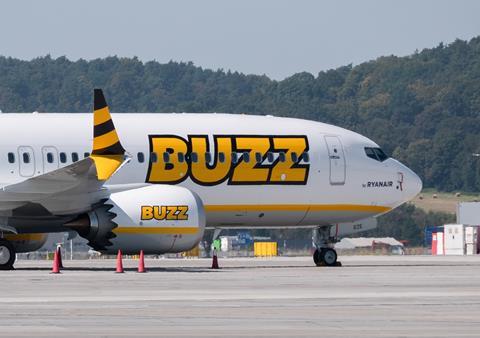 CO2 offsetting is a further focus, alongside carbon-capture projects, with those combining to achieve 24% of the reduction.
Ryanair also highlights the importance of government policies and reforms, giving the example of the European Union's Single European Sky ATM Resarch (SESAR) initiative. It suggests SESAR would deliver an immediate 10% reduction in European aviation CO2 emissions.
"We are working tirelessly with our team and strategic partners to lead the way in making aviation more sustainable," says Ryanair's director of sustainability, Thomas Fowler. "While we've already come a long way, we will continue to lead the sustainable aviation agenda in European aviation as we embark on our ambitious pathway to net zero by 2050."
The membership of global airline industry association IATA – of which Ryanair is not a part – committed in October last year to achieving net-zero CO2 emissions by 2050.