Irish low-cost carrier Ryanair is implementing voting-right restrictions on all shares in the company owned by non-European Union nationals from 1 January 2021 to ensure the airline complies with ownership rules once the UK leaves the EU.
The measures date back to resolutions put in place in March 2019 to ensure the airline continues to meet requirements to be majority-owned and -controlled by EU nationals. UK shareholders will no longer count as EU nationals when the country's transition period for leaving the European bloc expires at the end of December.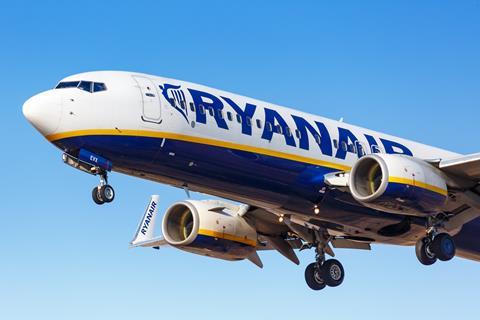 Under the move all Ryanair shares held by non-EU nationals will be treated as 'restricted shares', under which the owners will not be entitled to attend, speak or vote at any general meeting of the company.
Ryanair says the restrictions will remain in place until the ownership and control of the company "is no longer such that there is any risk to the airline licences held by the company's subsidiaries" under EU law.
While UK nationals are not required to sell any shares in Ryanair, should they decide to they can only sell to an EU national under company resolutions from 2021.
Central European budget carrier Wizz Air has also implemented measures to meet ownership and control rules, embarking on a disenfranchisement process, restricting certain shares held by non-qualifying investors in order to bring the overall level of non-qualifying ownership down to the necessary level.
UK carrier EasyJet has also said it will restrict voting rights on certain shares if the level of non-EU national ownership remains above 49.5%.
Ownership requirements for EU and UK airlines serving one another's territories have been set out in the newly-published provisional UK-EU trade agreement, which has yet to be fully ratified.