Kenya Airways and South African Airways are looking to accelerate development of their pan-African airline strategic partnership after completing the first phase of their link-up.
The two African carriers first announced plans in 2021 for a strategic partnership to work together on potentially establishing a pan-African airline holding group. That was followed last year by the sealing of a codeshare agreement between the two carriers. However, the leaders of both airlines stress that is just the start of a wider partnership beyond the two operators.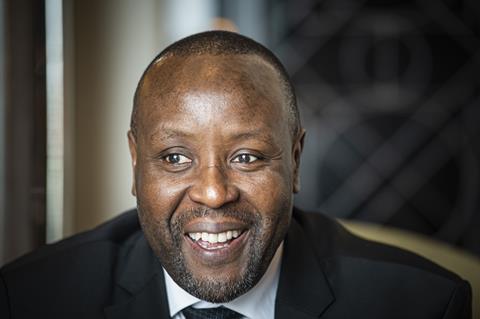 "We have done phase one of our partnership with SAA, which is just the fundamentals of co-operation, codeshares, working the joint venture together, sharing technical support, lounges," Kenya Airways chief executive Allan Kilavuka told FlightGlobal at the IATA AGM in Istanbul.
"But the reason we did that first phase is so we can continue building chemistry as we move towards a bigger cooperation. The next phase is helping to solidify or confirm the structure of the pan-African group, and this is not just us and SAA. We are just anchors,
"SAA is one of many partners we can work with," he explains. "The reason SAA is critical to the partnership is the geo-positioning, SAA to the south, us to the east. So you can say we are also going to look for a west African partner."
SAA chief executive John Lamola, also speaking to FlightGlobal during the AGM, reiterates that the plan for the pan-African airline project is to create a holding group structure similar to IAG's with individual airline brands being retained.
"Kenya Airways and us are spearheading it and we have other African airlines that are lining up to join us," he says. "However, we are not waiting for that. We are doing traditional airline alliance activities where we have a situation where we are partners of choice."
Alongside the codeshare, the two carriers are working on a capacity agreement on air freight and are already turning their attention to future aircraft requirements.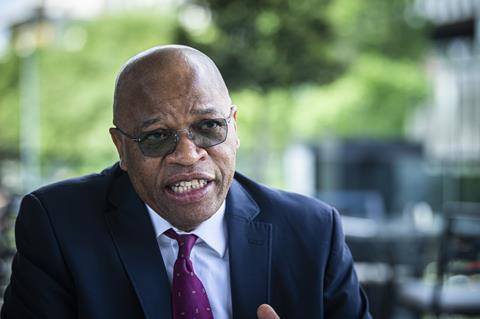 "The [individual] brands will still be there but where we exploit co-operation [is through] advantages of scale, like on aircraft acquisitions," Lamola says. He notes with supply chain pressures impacting aircraft availability, the manufacturer's delivery slots are being booked up. "It's a challenge. We are under pressure to plan now to align our fleet strategy as we move forward."
Kilavuka says the partners met during the AGM to discuss how they could develop the partnership more quickly, acknowledging one of the challenges so far has been both carrier's ongoing restructuring efforts.
"The question people are always asking us is, 'you have both been struggling, so why would two airlines which are struggling think about this kind of thing?' And the answer is, that's exactly the reason why," he says.
"It is challenging, how do you look ahead, but keep an eye on the current. But the plan we have in the next 12 months should see significant progress."