The uncertainty wrought by the coronavirus pandemic is a major headache for airline network planners in the Asia-Pacific.
Erratic demand is perhaps the biggest issue facing network planners in the region, says Rakesh Narayanan, regional general manager for Sabre.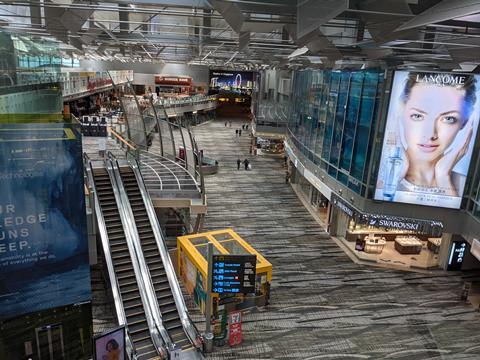 "Across the network, it is almost impossible to ascertain demand, and demand then becomes very localised to certain segments," he says.
While simple point-to-point operations are somewhat easier to plan for, it becomes considerably more difficult to plan for more complex routings that include multiple cities.
He adds that even amid the collapse of demand stemming from Covid-19, demand models still have a place. In the past, planners would adjust them once a season or perhaps monthly, but Covid-19 has forced them to make adjustments far more often.
"Fundamentally, you don't know where you can put a plane because of restrictions," he says, referring to the myriad restrictions governments have thrown up around air travel, particularly international travel.
Other challenges include changes in market segmentation – particularly with reduced business travel – as well as pricing. He says fares can vary a great deal in the present environment.
One bright point, however, is that several airlines have negotiated "power-by-the-hour" arrangements with lessors, whereby payments are tied to the use of aircraft.
"Suddenly this gives you a huge advantage as a planner, to deploy your resources to maximize your profit," he says. "Otherwise you have huge fixed costs."
Another victim of the crisis has been interlining and codeshare traffic, given that airlines find it difficult to rely on an another carrier's network.
He notes, however, that the situation facing network planners varies a great deal globally. In the USA, he notes, traffic has rebounded strongly – making planning considerably easier.
"For most airlines, cargo has become a major source of revenue, and almost every airline is making money on cargo, and it's a very profitable business," adds Narayanan.
"From a planner's perspective, this becomes very important, because you're not able to fill airplanes in this constrained environment…in the past planners did not focus as much on cargo, which was something in their model to look at what their profitability would be. Now, cargo is an important part of planning, at least for the short term."