The chief executive of Scandinavian carrier SAS has described his 'optimism' over demand in summer 2022, despite the near-term uncertainty created by the Omicron variant of Covid-19.
Speaking during a CAPA Live event on 15 December, Anko van der Werff said he was waiting to see whether there was "a new trend" in demand as a result of the variant, following months of positive capacity and traffic data.
"Clearly there is some softness, clearly there are more government restrictions in place than there were a few months ago, so we really have to see now what that means for the winter," he states.
But van der Werff insists he remains "quite optimistic for summer 2022", citing recent experience that "when there are no restrictions in place, demand is really back – both leisure and business".
"So I'm still very much looking forward to next summer," he says.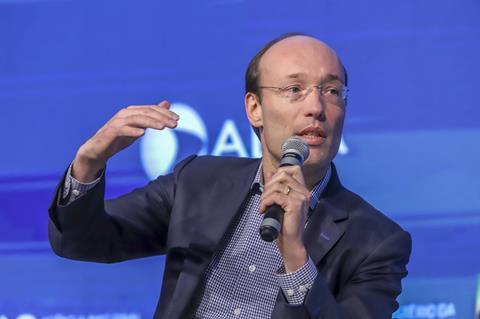 Pre-Omicron, 2021 had seen a "steady rise back up" in terms of capacity and traffic at SAS, van der Werff explains.
"Every single month from roughly March, April, we've put capacity back," he says, adding that Summer 2021 was "okayish".
Then, the "big question" was what would happen to demand after summer, van der Werff continues, with the answer being a positive one, as traffic– including in key corporate markets – came back.
"Our countries – Denmark, Sweden and Norway – opened up in September, and throughout August, September, October, November, every month, you saw demand go up," he states.