European competition regulators have cleared a second tranche of Italian aid to national carrier Alitaila as compensation for disruption to travel caused by the pandemic, though its existing state aid probes into Italy's earlier support for the carrier continue.
Italy notified the European Commission of a €73 million ($89 million) grant it was providing Alitalia to compensate for further damages suffered on 19 routes between 16 June and the end of October due to the emergency measures implemented to counter the pandemic.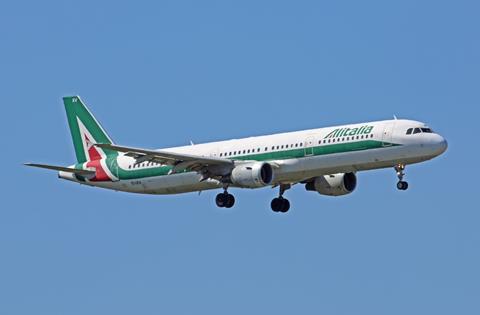 European competition commissioner Margrethe Vestager says: "This measure enables Italy to provide further compensation for direct damages suffered by Alitalia between June and October 2020 due to the travel restrictions necessary to limit the spread of the coronavirus."
The Commission had previously cleared a package of almost €200 million in Italian aid to Alitalia covering the initial period of the crisis from the start of March to the middle of June.
The intervention has been approved under the temporary alleviation in state aid rules the Commission introduced when the pandemic hit. It has authorised a string of funding support packages for airlines by European states under this temporary framework.
While this aid has been approved, two existing Commission probes into potential state aid breaches by Italy to Alitalia remain ongoing. The investigations relate to €900 million and €400 million loans granted to Alitalia by Italy in 2018 and October 2019 respectively.
"Our investigations into past support measures to Alitalia are ongoing and we are in contact with Italy on their plans and compliance with EU rules," says Vestager.
Alitalia has been in limbo since entering extraordinary administration in May 2017. In October Italy's government signed an air transport decree to establish a new national airline to succeed Alitalia, which Italian media reports suggest is aiming to start operations in April 2021 with an operation about half the size of its predecessor's.