Czech airline operator Smartwings Group insists it is only pressing for government support on financing through the crisis rather than wanting it to take a holding in the company.
The group, which includes Czech Airlines as well as leisure operator Smartwings, was the focus of fresh speculation after the country's industry minister Karel Havlicek was quoted in local media on 16 May as saying it could buy up to 100% of the carrier or offer it state-guaranteed loans.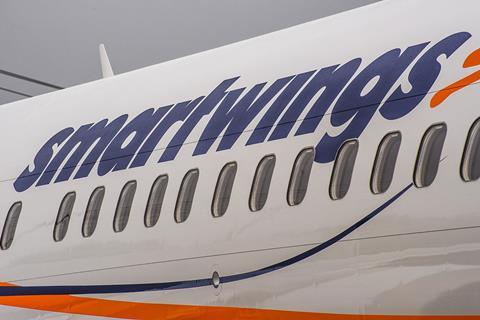 This has prompted Smartwings to issue a statement saying it has never been asking for the state to take a holding in the company.
"Company representatives have never said anything in this sense," the group says. "Smartwings is only asking for a loan or a guarantee for a commercial loan in a situation it has found itself due to the Covid-19 pandemic, not due to its own fault.
"A state guarantee towards financing… has been the only option since the onset of the coronavirus crisis. The reason why the company - which has been healthy until now and has never asked for a government intervention - is now seeking help from the state is the fact that airlines are finding it extremely difficult to get credit on the financial market these days."
The company adds that it does not qualify for the Czech government's Covid existing funding programmes because of its size, the amount of guarantees, and the amount of money provided by such funds. "Smartwings is only asking for what other countries in and outside the EU are providing to airline companies these days," it adds.
Smartwings, formerly known as Travel Service and which operates flights under the Smartwings brand, became the majority owner of Czech Airlines when Korean Air sold its stake in the airline in 2015. Chinese firm China Energy Company (CEFC) subsequently took a near 50% stake in Smartwings.
Smartwings Group scheduled passenger flights in the Czech Republic were halted 16 March as a result of travel restrictions implemented by the Czech government.