Southwest Airlines has added former US congressman Roy Blunt to its board of directors.
The Dallas-based carrier says Blunt joined the 15-member board on 16 July, and will apply his "broad experience spanning health care, infrastructure and national security" to the airline-oversight role.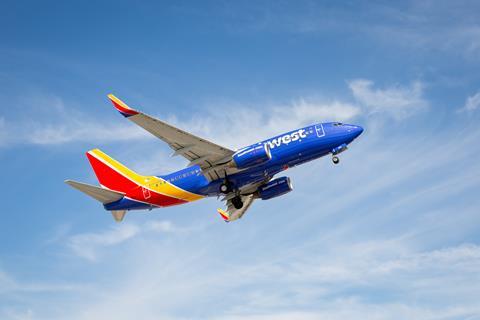 Blunt served as a Republican senator from Missouri from 2011 to 2023 and as a US representative from 1997 to 2011. His committee appointments included the Commerce Subcommittee on Aviation, Operations and Innovation, and he currently chairs the advisory board for the US government's National Geospatial-Intelligence Agency.
"Roy's leadership as a public servant – most notably in the senate, where he provided critical oversight of the aviation industry in areas of operations and innovation – combined with his background in education, will be a tremendous benefit to our board," says Gary Kelly, executive chairman of Southwest's board and the airline's former chief executive.
The board also includes Robert Jordan, the carrier's current CEO.
Southwest said on 1 June that it expects "solid profits" for the second quarter and the full year of 2023. The airline's quarterly earnings call is set for 27 July.