The union representing Southwest Airlines' pilots has requested to be released from mediation with the airline over a new contract, six weeks after its members voted in favour of a strike.
The Southwest Airlines Pilot Association (SWAPA) and the carrier have been in negotiations for a new deal for more than three years, and doing so under federal mediation since September 2022, the union said on 29 June.
"SWAPA negotiators have become increasingly frustrated with Southwest's lack of commitment to negotiating in earnest and the pace of productivity during this negotiation cycle," the union says.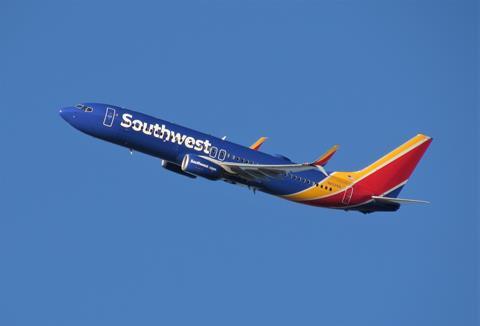 "If released from mediation, our pilot group will continue down the path afforded to us through the Railway Labor Act," adds SWAPA president Casey Murray. "It is an unfortunate situation that we find ourselves in today, however, our pilots have waited long enough for a contract."
In May, about 10,000 SWAPA-represented pilots voted overwhelmingly in favour of authorising a strike as negotiations with the airline stalled. The vote closed after a week and a half of voting with 98% pilot participation – and 99% of those opting to authorise a strike.
"We can no longer sit by as our fellow aviators are rewarded with industry leading contracts and watch as we bleed qualified new hires to our competitors," adds Murray.
Southwest Airlines, meantime, criticises the union's request.
"We strongly disagree that we're at a point which justifies either party asking to be released from mediation," says the carrier's vice-president for labour relations Adam Carlisle. "We've continued meeting regularly with SWAPA and, in fact, made an industry-leading compensation proposal and scheduling adjustments to address workplace quality-of-life issues for our pilots."
"We feel confident that mediation will continue, driving us even closer to a final agreement that will benefit both our pilots and Southwest Airlines," he adds.
Cockpit crew at other airlines, notably at Delta Air Lines, FedEx, Hawaiian Airlines, JetBlue Airways and Spirit Airlines in the USA, and WestJet in Canada, have in recent months negotiated lucrative new contracts with their respective airlines. All are represented by much larger union Air Line Pilots, International (ALPA).
American Airlines pilots, represented by the Allied Pilots Association (APA), also reached an "agreement-in-principle" with that carrier in May.