Spain's cabinet has agreed a €475 million ($552 million) support package for Air Europa, the first funding delivered under a wider scheme established by the government in July.
The funds have been released as part of a €10 billion solvency support fund for strategic companies set aside by the Spanish government in the summer to counter the negative impact on business from the pandemic.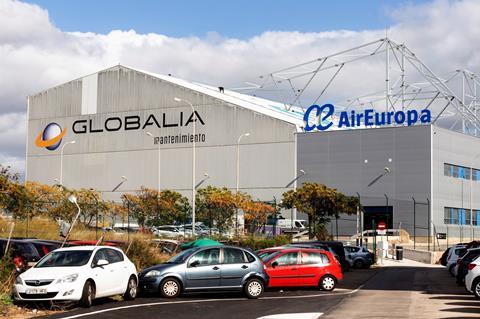 The package comprises a €240 million equity-backed loan and a €235 million ordinary loan. Air Europa will have up to six years to repay the loans.
In backing the loan the government notes Air Europa is the Spanish carrier with the second largest number of international route authorisations - serving 130 destinations in 60 countries - which in turn supports the Spanish tourism sector.
It also points to the essential connectivity Air Europa provides Spain in domestic and international services.
The support package comes almost a year to the day since IAG agreed a deal to acquire Air Europa, a move which would add to the former's existing Spanish operators Iberia and Vueling. Completion of that deal has stalled since the pandemic.
IAG remains interested in acquiring Spanish carrier Air Europa, but had been waiting for details on a support package for the airline.
Chief executive Luis Gallego, speaking during a third-quarter briefing on 30 October, said the company would "like to do this deal" because it would be "very positive" for customers and the group.
But the company was working with the Spanish government, he said, on a package of measures intended to support Air Europa.
"We're waiting to see this package and the conditions attached," says Gallego. "Then we'll continue negotiations to see if we can close under the new situation."