Spirit Airlines has rejected an acquisition proposal from JetBlue Airways, saying its board of directors favours a competing proposal under which Frontier Airlines would acquire the budget carrier.
The rejection comes even after JetBlue revised its offer to include potential divestitures in New York and Boston – moves that might have made the acquisition more likely to clear regulatory anti-trust scrutiny.
Spirit "has determined that the proposed transaction [with JetBlue] is not reasonably capable of being consummated," Miramar, Florida-based Spirit says on 2 May. "The board continues to believe that the pending transaction with Frontier represents the best opportunity to maximise value, and recommends that Spirit shareholders adopt the merger agreement with Frontier."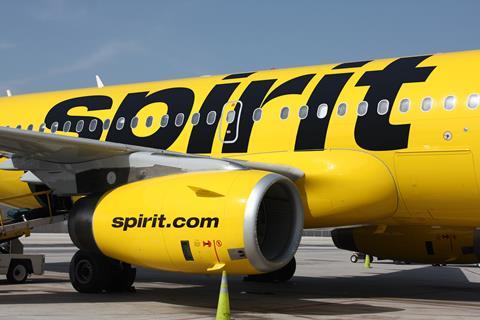 Spirit does not specify why it suspects a JetBlue acquisition is unlikely to close, but analysts have speculated the US government would oppose such a combination based on competitive concerns. Specifically, they noted JetBlue is already fighting the US government, which sued to stop JetBlue and American Airlines from collaborating in the Northeast USA. Those airlines are partnering in New York and Boston through a deal they call the "Northeast Alliance" (NEA).
Spirit has informed JetBlue of its decision, saying it believes JetBlue's plan "involves an unacceptable level of closing risk".
"The company will continue to advance toward completing the transaction with Frontier, which is expected to close in the second half of 2022," Spirit says.
Combining with Frontier "will start an exciting new chapter for Spirit and will deliver many benefits to Spirit shareholders, team members and guests", it adds.
Frontier on 7 February offered to purchase Spirit with cash and stock that at the time was valued at $2.9 billion. That deal, if closed, would create a mega ultra-low-cost carrier (ULCC).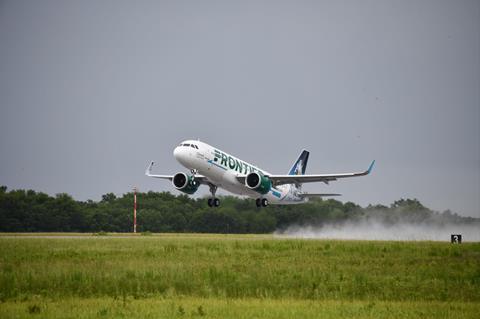 JetBlue shot back on 6 April with a competing, all-cash offer to buy Spirit for $33 per share, or $3.6 billion. JetBlue said it planned to dismantle Spirit as a ULCC, using Spirit's assets to expand JetBlue.
Also on 2 May, JetBlue disclosed it had revised its offer to include a "remedy package to address NEA and regulatory concerns".
Spirit confirms it has rejected JetBlue's new offer, which it had previously received.
JetBlue's revised terms had included an agreement to divest "all Spirit assets in New York and Boston, so that JetBlue does not increase its presence in the airports covered by the NEA," JetBlue says. "The package would also include gates and assets at other airports, including Fort Lauderdale."
Additionally, JetBlue agreed to pay Spirit a $200 million "break up fee", paid in the event the acquisition is not completed "for anti-trust reasons", JetBlue says.
JetBlue does not elaborate and did not respond to a request for more information.
"By creating a national competitor to the Big Four airlines, this transaction would deliver meaningful benefits for customers, superior value for shareholders of both airlines, and new opportunities for our combined crewmembers," says JetBlue chief executive Robin Hayes in a 2 May media release.
JetBlue hopes "the Spirit board will now recognise that ours is clearly a superior proposal, and engage with us," Hayes adds.