Lufthansa Group carrier Swiss is set to announce a further reduction in the size of its business and an increased focus on leisure markets, according to the airline's chief executive, Dieter Vranckx.
Building on comments made at the end of March, when he hinted at more job cuts, Vranckx told the Routes Reconnected conference on 26 April that Swiss will "become smaller and not bigger".
Those changes will reflect a need to "adjust our size according to the market structure and market size", he states, while reconfirming that an announcement with further details can be expected imminently.
Swiss had already announced in October last year the loss of 1,000 jobs from its pre-crisis workforce of around 10,500 employees at Swiss and leisure unit Edelweiss Air. Then-chief executive Thomas Kluhr suggested further cuts could be necessary if a significant recovery in demand was not evident by the end of the first quarter of 2021.
Swiss's financial results for that period are due to be announced on 29 April.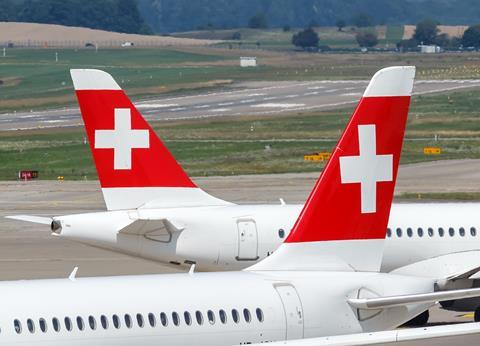 In terms of Swiss's network – changes to which will also be announced alongside the downsizing of the business – the carrier still wants to "connect Switzerland to the world", Vranckx says, but will pivot more capacity towards leisure destinations.
"The topic is not 'if you wait long enough things will be back to where they were before'," he states. "The topic is, 'how do we manage and take the most out of the next, let's say, two to five years'.
"This is the period where we have to establish ourselves again in the market."
The impact of the pandemic means corporate travel demand will inevitably be reduced in the short term, Vranckx says, leading Swiss to question whether it needs to maintain "certain high-frequency destinations".
The carrier is also considering whether the "focus on morning flights and evening flights" – in place to facilitate travel for daytime meetings – will necessarily continue in the near-term future amid less business travel.
"We need to adjust the travel patterns to make sure we have the right balance," Vranckx states.
Nevertheless, while "we will probably have proportionally… a bit more capacity pouring into the leisure destinations", Vranckx notes that "over time, that will balance out again".
He continues: "We need to make sure we still have an interesting corporate offer for our business travellers."
Lufthansa Group veteran Vranckx took over as chief executive of Swiss in January this year, following the delayed departure of Thomas Kluhr at the end of 2020.