TAP Portugal has received just under €500 million ($591 million) of its potential €1.2 billion state rescue loan from the Portuguese government, the airline has disclosed.
In June, the European Commission approved Portugal's plan to lend the carrier up to €1.2 billion to help address "immediate liquidity needs" arising from the effects of the Covid-19 pandemic.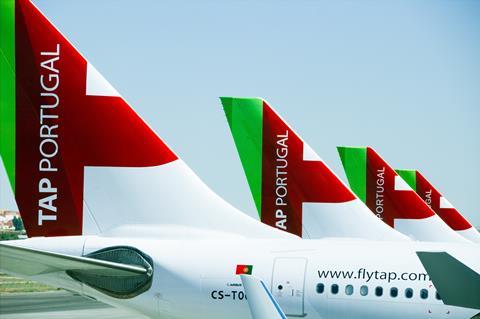 TAP Portugal says in a 4 September statement that it has so far received "a total aggregate amount of €499 million" under the financing agreement.
The Portuguese government has agreed to provide TAP with an interest-bearing loan of up to €946 million, with the possibility of adding an extra €254 million. However, the airline notes that the state "is not bound to make such an additional amount available".
TAP has agreed to repay the loan within six months or submit a restructuring plan demonstrating its long-term viability.
Earlier this year, the Portuguese government agreed to pay €55 million to increase its stake in TAP from 50% to 72.5% in a bid to prevent the airline from going bankrupt. The airline's first-quarter net losses almost quadrupled to €395 million amid the coronavirus crisis.