Shareholders of Transat AT, parent to leisure carrier Air Transat, have approved a plan under which Transat will be sold to Air Canada at a significant discount.
The new agreement, which the Montreal-based companies reached in August, calls for Air Canada to acquire competing Transat for C$5 ($3.93) per share, or about C$190 million.
Previously, Air Canada had planned to acquire Transat for C$720 million. Then the pandemic struck.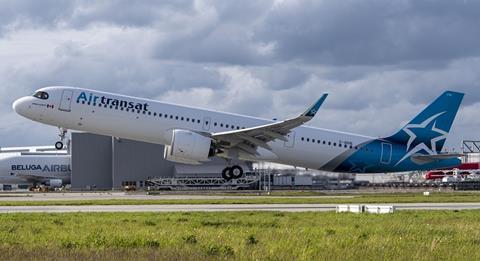 More than 90% of shareholders approved the deal, which expires after 15 February 2021.
The acquisition still requires approval by regulators, including those in Canada and the European Union.
The acquisition "will create a Montreal-based global leisure leader with the scope necessary to overcome the current turbulence in the industry and to thrive beyond", says Transat chief executive Jean-Marc Eustache. "We are more convinced than ever that it is in the best interests of all our stakeholders to join forces with Air Canada."
Story corrected on 16 December ot note that Air Canada previously agreed to buy Transat for C$720 million, not C$270 million.