US President Donald Trump says his government will back airlines as they struggle to manage the fallout from the global coronavirus pandemic.
"We told the airlines we are going to help them," Trump says at a media conference on 16 March. "We have to back the airlines."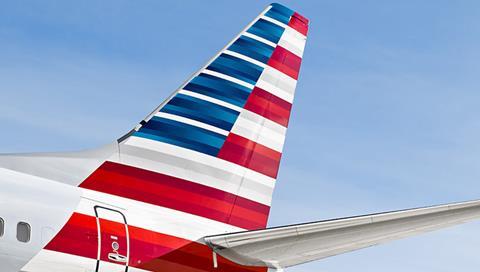 Details about what type of help the US government might provide remain unknown.
The statement came shortly after airline industry group Airlines For America (A4A) said the industry will need at least $50 billion in aid to salvage their business after cancellations outnumbered bookings by a ration of two to one.
A4A represents eleven of the biggest US passenger and cargo carriers including United Airlines, Southwest Airlines, Delta Air Lines, FedEx and American Airlines. It says its members have experienced "unprecedented harm" in the past two weeks and will suffer a decline in liquidity of between $18-26 billion alone in the first six months of 2020.
Regional carrier Silver Airlines, not a member of A4A, separately sent a letter to the administration as well as senators from its home state of Florida requesting aid to prop up its business.
"Our passenger bookings have dropped dramatically over the past month and we are experiencing an even greater and unprecedented decline in forward bookings each day and ever-increasing cancellations as citizens and visitors are encouraged not to travel," the Fort Lauderdale-based airline writes. "We had expected to carry over 1,000,000 passengers in 2020, but expect to fall far short of that target."
Air Canada also asked for assistance from its own government earlier on Monday.