The parent company of Malaysia Airlines has received clearance from a UK court to move forward with a restructuring scheme, which will see a government capital injection as well as reduced lease rates.
The High Court of Justice of England and Wales sanctioned a deal between Malaysia Aviation Group (MAG) and the majority of the airline's lessors, says the carrier. The deal will help reduce the carrier's liabilities by MRY15 billion ($3.7 billion).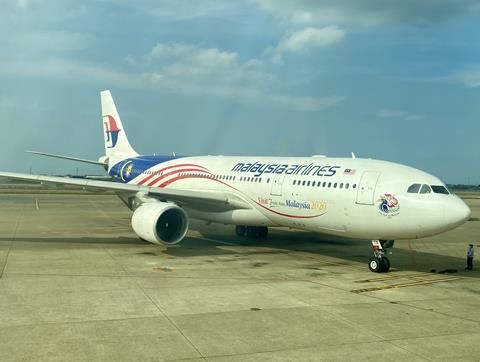 The restructuring will see MAG's owner, Malaysian sovereign wealth fund Khazanah, infuse MYR3.6 billion to fund the company "throughout the restructuring period until 2025".
Other initiatives include network cuts, structural cost savings, cash conservation measures, and payment deferrals. This helped the struggling airline to save a total of MYR5.5 billion in 2020, and potentially MYR397 million in the first quarter of 2021.
"Operating lessors have continued to support the airline with a reset of lease rates to market and deferrals; deferrals will also be implemented with finance and other lessors," says Malaysia Airlines.
In addition, other lenders and hedging counterparties have agreed to extend terms, and the carrier has received "various concessions from entities related to the government of Malaysia."
"The longer-term vision of MAG is to establish itself as a leading global travel group," says chief executive Izham Ismail.
"This signifies a paradigm shift in the way we prioritise the different business segments and subsidiaries in the Group's portfolio. We seek to expand MAG's involvement into other travel-related products and services beyond flights, which will go a long way in helping our customers complete their end-to-end travel experience."