United Airlines has formed an investment company called United Airlines Ventures, through which the carrier intends to invest in emerging clean-energy technologies.
The airline will use its new "corporate venture fund", which will have a $200 million budget, to advance "sustainable concepts" that will help it reach a goal of making its operation carbon neutral by 2050, it said on 10 June.
In addition, the fund will invest in "developments and innovative technologies that are expected to create value for customers and United's operation", it adds. "Through United Airlines Ventures, United will continue to forge a new path by accelerating the growth of small- to medium-sized companies with strong potential."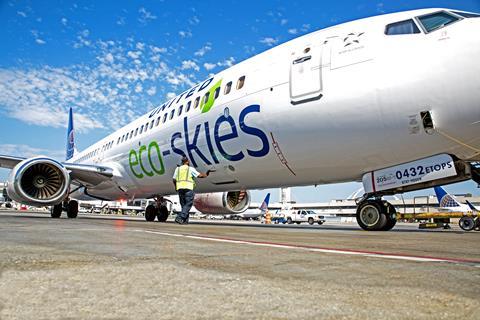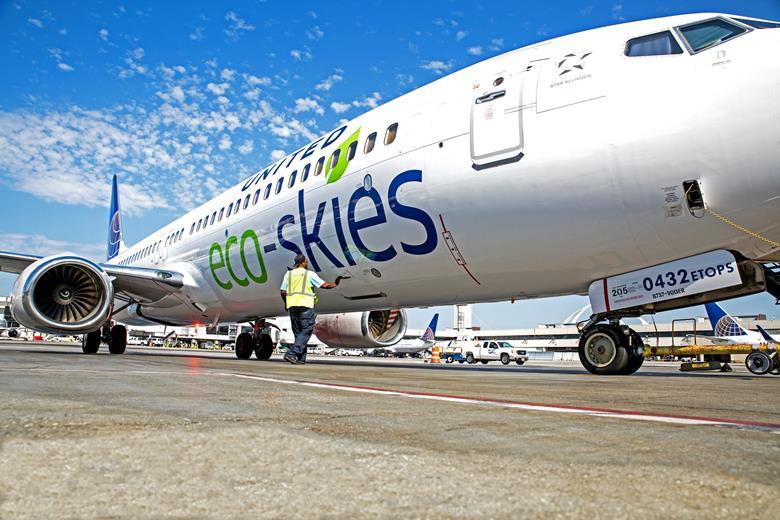 United's vice-president of corporate development and investor relations Michael Leskinen will be president of United Ventures.
The effort mirrors similar funds established by other airlines, such as the JetBlue Technology Ventures arm of JetBlue Airways. Companies view venture funds, being distinct from larger, more bureaucratic parents, as means of more effectively investing in new technologies.
United's formation of the fund reflects its interest in supporting "younger companies" which are developing technologies "that give us the ability to revolutionise how airlines operate", says United chief executive Scott Kirby. "With United Ventures, we're signalling our confidence in these companies and propelling them forward with our expertise and financial support."
Kirby has been a vocal advocate of clean-energy initiatives. United notes it recently concluded agreements with several start-ups developing next-generation technologies.
In February, United said it had agreed to purchase up to 200 electric air taxis being developed by California-based Archer Aviation. Then, in April, United launched its "Eco-Skies Alliance", a programme through which it will allow customers and corporate partners to invest in sustainable aviation fuel.
The airline this month disclosed an agreement to purchase 15 of Boom Supersonic's in-development faster-than-sound airliner Overture. United says Overture will run on 100% sustainable fuel. But observers have questioned the environmental friendliness of that jet, noting that supersonic aircraft burn substantially more fuel per seat than traditional passenger jets.