United Airlines pilots have approved a new contract, according to union Air Line Pilots Association, International (ALPA).
The union said on 29 September that 82% of pilots voted in favour of the contract, which provides more than $10 billion of additional value than the existing deal the carrier has with flight-deck crew. About 97% of pilots participated in the vote.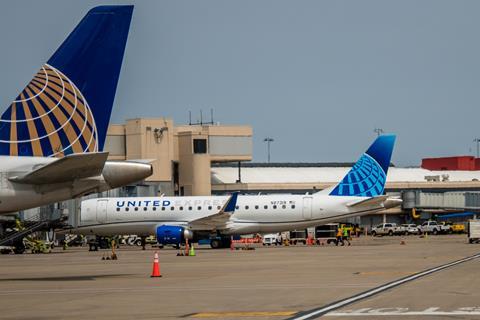 "This industry-leading contract brings substantial benefits to our pilots and could not have happened without their unity and steadfast resolve," says chair of ALPA's United master executive council Garth Thompson. "I am proud that our pilot group will be recognised for their contributions to the company's success. United Airlines cannot thrive without the hard work of its labour groups."
The two sides came to an agreement-in-principle in July.
Flight-deck crew will receive a cumulative 34.5%-40.2% increase in pay rates over the life of the four-year contract, and signing-bonus pay retroactively to January 2020.
United is one of the last major US airlines to come to a new deal with its pilots. In recent months, cockpit crew at other carriers, notably at Delta Air Lines, FedEx, Hawaiian Airlines, JetBlue Airways and Spirit Airlines in the USA, and WestJet in Canada – all represented by ALPA - have negotiated lucrative new contracts with their respective airlines. American Airlines' pilots, represented by Allied Pilots Association (APA), also negotiated a new contract that they approved in August.
United Airlines reports third-quarter earnings on 17 October.