A "technology issue" forced United Airlines to halt departures of all flights on 5 September, the last day of the traditionally busy Labor Day holiday travel period, and the end of the northern hemisphere's summer travel season.
United's departures have since resumed.
"United Airlines asked the FAA to pause the airline's departures nationwide," the US aviation regulator confirms on 5 September.
The incident occurred in the early afternoon eastern US time.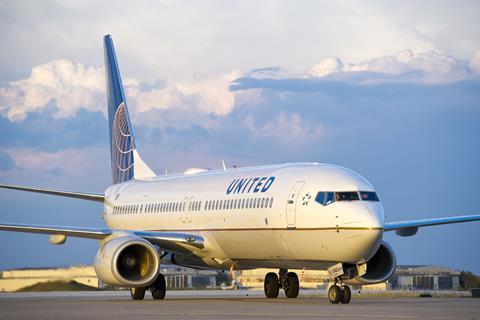 "We are experiencing a system-wide technology issue and are holding all aircraft at their departure airports," United adds. "Flights that are already airborne are continuing to their destination as planned. We're currently investigating and will share more information as it becomes available."
Shortly after, United said it had lifted the hold: "We have identified a fix for the technology issue and flights have resumed. We're working with impacted customers to help them reach their destinations as soon as possible".
In past months, US airlines have repeatedly faced infrastructure issues as well as staffing and weather challenges that have thrown schedules off and led to thousands of cancellations and delays.
United has had a particularly rocky few months. Earlier in the summer, during the Independence Day long weekend in July, the Chicago-based carrier had to contend with an operational meltdown following intense summer storms that hampered flying in and out of some of its biggest hubs.
During the final week of June, which marked the beginning of that holiday weekend, United was forced to cancel up to 26% of its published schedule – 3,000 flights over the course of several days – with delays to thousands more. The airline's chief executive Scott Kirby then came under fire when it was revealed that he hired a private jet to travel from New York to Denver on a day when thousands of the carrier's customers patiently waited in airports across the country on their flights.
Last Christmas, Southwest Airlines cancelled more than 16,700 flights after a severe winter storm in the Midwest and Northeast USA crippled its operation, also stranding hundreds of thousands of customers. The weather led to ten days of chaos as the carrier's decades-old software lost track of the locations of flight crews and aircraft. The operational disruption cost the company more than $800 million.
The airline later pledged $1.3 billion in technology infrastructure improvements to prevent a recurrence.