As numerous US airlines revised their third-quarter results estimates due to higher fuel prices and lower-than-expected bookings, United Airlines remains committed to the financial guidance it published in July, touting its hub-and-spoke network as well as its United Next strategy.
Speaking at an investor conference on 13 September, United's Mike Leskinen, vice-president corporate development and investor relations, said that the Chicago-based carrier is already reaping the rewards, despite higher costs in recent weeks.
In a filing with the US Securities and Exchange Commission on 6 September, the airline had said that while fuel has risen about 20%, it stood by its earnings estimates, adding they are "consistent with guidance provided" on the company's second quarter results call on 19 July.
Leskinen attributes that in part to the airline's hub strategy.
Comparing third-quarter earnings updates from other airlines to their second-quarter results shows "how much … each carrier changed revenue expectations and that tells you that there is a very different magnitude of impact on those carriers running point-to-point networks and trying to grow the map", he says.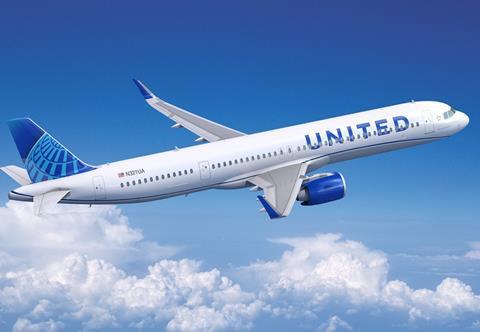 In the past days, Spirit Airlines, Frontier Airlines, Southwest Airlines and Alaska Airlines have all revised down their third-quarter revenue expectations. Higher fuel prices and softer booking trends in the early part of the three-month period are the primary reasons they have given.
Leskinen notes that United, meantime, has "not seen any dramatic change in bookings".
"We have seen all the reports coming out today [and] the magnitude of what we have seen from peers was as shocking to us as it was to all of you," he tells the conference.
The airline had a banner summer for international travel, the trends of which, he adds, are likely to continue.
"The domestic market doesn't seem like a demand problem, it seems like a supply problem," he says. International travel, however, "feels strong and has stability" with the airline seeing the most robust demand for travel across the North Atlantic to Europe.
"Atlantic was very robust in the summer, and we see continued strength into next year," he adds. "Latin America is maybe a bit tougher than Atlantic… Pacific is really really robust, volume into China will rise a little bit, and that should acccrue to our benefit."
"Domestic does feel a little bit softer but that's not new news," he adds.
He adds that United will see a step-change in profitability in 2025 and 2026 as its first Boeing 737 Max 10 and Airbus A321neo aircrat enter the fleet. That's when the airline's "gauge growth kicks in [and] and that is going to be very powerful for United's margins".
In June 2021, United placed an order for 200 Boeing 737 Max and 70 Airbus A321neos. At the time, chief commercial officer Andrew Nocella said the order was "not about opening new cities and routes. This is about gauge. Gauge, gauge, gauge. This is about getting the right aircraft on the right mission."
In December 2022, United ordered another 100 737 jets, comprising the conversion of 44 options to be delivered between 2024 and 2026 and 56 additional orders for delivery between 2027 and 2028.
At that time, the company also placed an order for 100 Boeing 787 Dreamliners, and options to purchase 100 more. Delivery of those wil begin in 2024 and go through 2032.