UPS has named Bill Moore as the next president of UPS Airlines, effective next month.
The freight company said on 19 September that Moore will manage UPS's global air operations as well as UPS Worldport, the company's global air hub in Louisville, Kentucky. He succeeds Jim Joseph, who will take on a new role within the company.
"Bill… brings a wealth of knowledge to the position," says Nando Cesarone, UPS president of its US operations. "We're confident his excellent track record leading our aircraft maintenance and engineering teams will serve him well in ensuring we remain a global leader in safety and performance."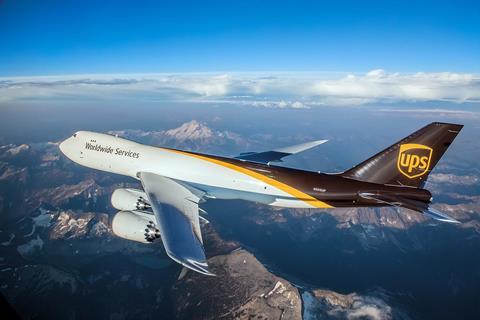 Moore, who has been with UPS for 30 years, was previously president of UPS aircraft maintenance and engineering, responsible for ensuring smooth operations and a focus on safety, regulatory compliance, fleet reliability and aircraft performance.
Moore holds a bachelor's degree in aerospace engineering from Embry-Riddle Aeronautical University and an master's degree from Indiana Wesleyan University. He also holds a Federal Aviation Administration airframe and powerplant mechanic license.
Joseph was president of UPS Airlines for the past year and a half. He moves into a role leading UPS's efforts to build out the company's "Network of the Future".
"The initiative will use state-of-the-art technology and automation to serve customers faster and more efficiently while maintaining world-class service levels and an uncompromising commitment to safety," UPS says.