US airline chief executives met with President Donald Trump and other officials in Washington, DC on 4 March to discuss their industry's response to the coronavirus outbreak.
They also urged Trump to assure the American public that air travel remains safe – a request coming as the industry reels from sagging demand and virus-spooked travellers.
"What we all need is the reassurance that you and the vice-president and others have been providing: that travel is safe, and that we can go forward," Nicholas Calio, CEO of trade group Airlines for America (A4A), tells Trump. "Because, right now, the fear is almost worse than the virus."
United Airlines CEO Oscar Munoz asked Trump and federal officials to continue "to project stability".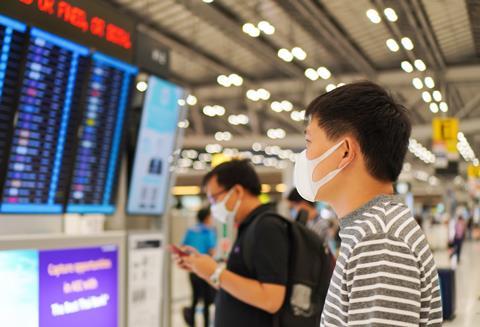 The meeting came as US airlines slash flights to virus hotspot countries like Italy, Japan and South Korea, and as concern about demand for domestic US travel becomes more acute.
In recent days, several major US corporations banned non-essential domestic and international travel, while US airlines eliminated some reservation change and cancellation fees.
Executives to attend the meeting were Alaska Air Group CEO Brad Tilden, American Airlines CEO Doug Parker, Hawaiian Airlines CEO Peter Ingram, Republic Airways chief administrative officer Matt Koscal and Southwest Airlines head Gary Kelly.
Delta Air Lines says its chief, Ed Bastion, did not attend due to a family obligation.
Also in attendance were US vice-president Mike Pence, who Trump picked to lead the US government's coronavirus response, the head of the US Department of Homeland Security (DHS) and other US officials.
"Yes, it's safe to fly," Trump says during the meeting. He notes US airlines have already cut or reduced ties to countries with particularly significant virus outbreaks.
Pence notes officials in the US and overseas have stepped up screening of passengers for illness.
"As of yesterday morning, all passengers on all direct flights from Italy or South Korea are being screened multiple times before they board any of these airlines," says Pence. "The American people deserve to know that… the risk to the average American of contracting the coronavirus remains low."
Pence says the US government is working "to determine what additional screening may be required in the United States".
"Our airlines are going to play a key role in preventing the spread of this disease," he says.
During the meeting, DHS acting secretary Chad Wolf said the government is screening incoming passengers at 11 airports. Some 53,000 passengers have already been screened and officials have "prevented a number of folks from coming into the country", he says.
DHS did not respond immediately to a request from FlightGlobal for more information about airport screening.
US airline executives told officials they have adopted more thorough aircraft cleaning procedures and taken other virus-prevention efforts.
"We have stepped up our efforts to make sure the airplanes are clean and disinfected… and have the proper protocols in place where there is a suspected illness," Southwest CEO Kelly tells Trump.
"We are intensifying the cleaning of the aircraft," says Alaska's Tilden.
Calio says A4A is working on ways to "better trace passengers" coming into the USA. The group has "contracted to have a mobile app and a website developed that everyone would have to fill out".
He says data collected would be sent to the US Centers for Disease Control and Prevention.