A US bankruptcy court has approved Aeromexico's reorganisation plan, clearing the way for the Mexico City-based carrier to exit bankruptcy protection.
Judge for the Bankruptcy Court for the Southern District of New York Shelley Chapman gave the green light on 28 January after a two-day hearing and following some creditors' removing objections to the plan.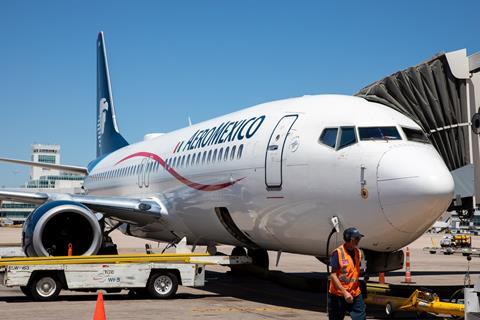 "Today represents the important milestone to date for the company's restructuring process," says the airline's chief executive Andres Conesa. "Aeromexico will continue working with all of its key stakeholders to swiftly emerge from Chapter 11."
Last month, some of the carrier's creditors objected to the company's reorganisation proposal, claiming it was marred by conflicts of interest involving parties including Delta Air Lines. Central to the objections was an arrangement between Delta and Apollo Management Holdings, the finance company providing Aeromexico with $1 billion in financing as it works through restructuring.
Aeromexico becomes the second of three Latin American airlines to have restructuring plans approved following voluntary bankruptcy declarations in mid-2020 at the beginning of the coronavirus crisis.
Bogota-based Avianca emerged from bankruptcy protection earlier this year, and Chile's LATAM Airlines Group is still awaiting court approval of its plan.