The US Department of Transportation (DOT) has fined American Airlines $4.1 million for violations associated with lengthy tarmac delays, the largest civil fine ever issued for these kinds of transgressions.
The DOT said on 28 August that the Fort Worth-based carrier "kept dozens of flights stuck on the tarmac for long periods of time without letting passengers off".
On domestic flights, federal statues prohibit airlines from keeping passengers inside aircraft for three hours or more without providing them an opportunity to de-plane, DOT says.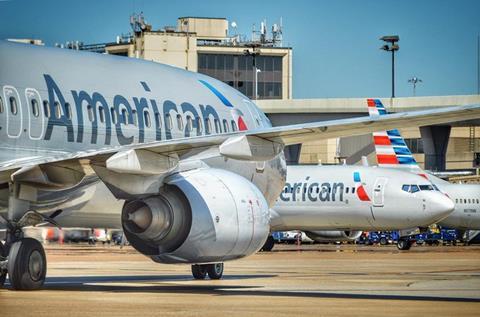 Most of those delays were at American's hub Dallas-Fort Worth International airport, and affected 5,821 passengers, DOT adds.
"Of the $4.1 million assessed, $2.05 million will be credited to the airline for compensation provided to passengers on the affected flights," the department says.
American Airlines responds that the delays that led to the fine were "the result of exceptional weather events" and the 43 flights "represent a very small number of the 7.7 million flights during this time period".
"We have since apologised to the impacted customers and regret any inconvenience caused," the airline says.
"American has committed substantial time and resources to improve its performance on tarmac delays, such as the deployment of Hub Efficiency Analytics Tool (HEAT) to shift arrivals and departures around severe weather to help avoid conditions that can lead to lengthy tarmac delays," it adds.
In the past year, the DOT has introduced several consumer protection measures as airlines have experienced operational issues related to staffing, inclement weather and technological insufficiencies. Its aviation consumer protection website allows travellers to read up on their rights in the case of, for example, delays, cancellations, refunds, discrimination or lost luggage.