The US House of Representatives is considering an additional coronavirus relief package that would extend the payroll support programme (PSP) for aviation workers through March 2021.
The extension, known colloquially as CARES-2, offers passenger airlines an additional $25 billion in grants, and builds upon the original bill from earlier this year, whose provisions expire in less than a day and a half. Conditions for the additional grants remain the same as in the first aid package, protecting workers from involuntary furloughs until 31 March 2021.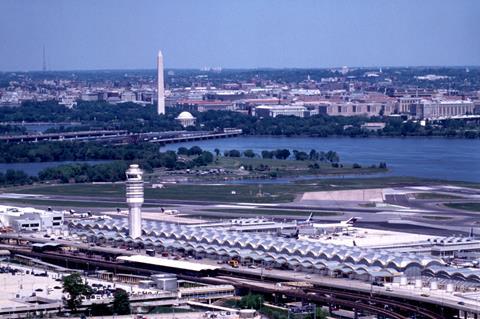 Airline contractors are slated to receive $3 billion, and $300 million is earmarked for cargo airlines. The funds are "to be used for the sole purpose of paying workers and keeping them employed".
The bill would also ensure transportation workers receive enough personal protective equipment (PPE) to keep them safe through the pandemic.
Another requirement is that companies that laid off workers in the spring "make good-faith efforts to rehire them".
In addition to the employment protection, similar to the March relief law, the follow-up bill would require airlines to maintain service to destinations already served.
Two senators introduced a similar bill – the "Air Carrier Worker Support Extension Act of 2020" – worth $28.8 billion, last week. But as the clock ticks down to the wire, lawmakers from opposing parties seem to be dragging their feet on agreeing to more aid.
"More than six months into this public health crisis, the Trump administration has done far too little to slow the spread of this insidious virus, and as a result, workers, families and business owners across this country are suffering the consequences," says House Transportation and Infrastructure Committee chairman Peter DeFazio on 28 September.
"Congress must step up with measures that help blunt the worst of this pandemic's effects, from making sure frontline workers have PPE, to ensuring that even more skilled workers aren't forced into the unemployment lines," DeFazio adds.
In March, the government provided $58 billion in grants and loans to the airline industry as part of the $2 trillion CARES Act, which helped carriers continue to pay staff as the coronavirus swept across the globe. The financial package was granted under the condition that the airline recipients did not furlough or lay off employees before the end of September.
Airlines, industry groups and unions have been clamouring for additional payroll support, warning of mass layoffs when the first law's layoff prohibition expires on 30 September. Thousands of aviation workers have already been warned that without further assistance, their jobs could disappear.
Several airlines have come to agreements with individual work groups to avoid layoffs and furloughs. On 28 September United Airlines' pilots said they agreed to measures, including reduced flight hours, that would avoid 2,850 furloughs that had been scheduled to begin later this week. At JetBlue Airways, pilots have been given an employment guarantee through May 2021.