After months of negotiations, US lawmakers in Washington, DC have agreed on an additional $900 billion relief package that gives airlines $15 billion more in payroll support to help them manage through the ongoing coronavirus crisis.
Though details of the deal are scant so far, House and Senate leaders confirmed on Twitter late on 20 December that they had reached a deal.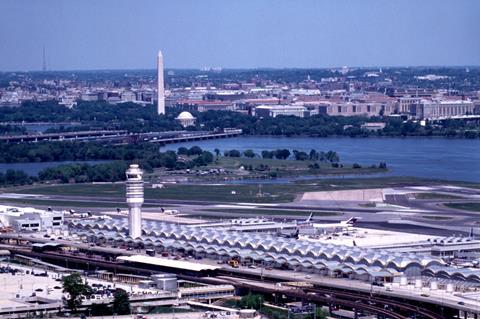 "Congressional Democrats have reached an agreement with Republicans and the White House on an emergency coronavirus relief and omnibus package that delivers urgently needed funds to save the lives and livelihoods of the American people," writes Nancy Peolosi, the Democratic party's leader in the House of Representatives.
Senate majority leader Mitch McConnell of the Republican party, writes, "Congress has just reached an agreement. We will pass another rescue package ASAP. More help is on the way."
The bill will give passenger airlines about four more months' worth of payroll support. They were originally hoping for six months.
Carriers that accept the aid will likely be required to reinstate employees furloughed on 1 October, when the initial bill expired. Fort Worth-based American Airlines and Chicago-headquartered United Airlines together furloughed about 32,000 staff on that date. Atlanta-based Delta Air Lines had reached agreements with all of its work groups to avoid furloughs until 2021.
The fourth major carrier in the US, Dallas-based Southwest Airlines, earlier this month warned almost 7,000 employees that their jobs could be in danger if the government did not pass an additional aid package.
When asked, neither individual US airlines nor trade groups would comment on the agreement.
The bill will now be discussed in both chambers of the US legislature and must be signed by the president before becoming law.
Meantime, as the number of coronavirus cases continues to climb sharply across the country, in the past three days the US Transportation Security Administration (TSA) says it screened more than 3 million passengers at the 450 airports it services. That is just over a third of normal volumes, but still higher than expected after public health officials encouraged people to stop the spread of the highly contagious virus by staying home over the holidays.