Two US senators have introduced a bill that would provide airlines with another $28.8 billion in funds earmarked for employee expenses incurred through March 2021.
The bill includes provisions similar to those in the US government's initial airline-relief package, part of a massive and broader pandemic-assistance law signed by President Donald Trump in March.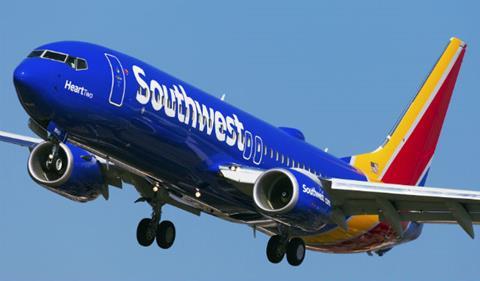 "The market has not turned around as much as we had hoped, and additional relief is needed to prevent more than 60,000 aviation-sector employees from losing their jobs beginning" 1 October," says Republican Senator Roger Wicker.
He introduced the bill with Republican Senator Susan Collins on 21 September.
Airlines, industry groups and unions have been clamouring for additional payroll support, warnings of mass layoffs when the first law's layoff prohibition expires at the end of September.
The previous law made $58 billion available to airlines, including $29.3 billion set aside for airline employees – the "Payroll Support Program" – and another $29 billion in loans and loan guarantees.
Unlike the first law, the new bill, called the "Air Carrier Worker Support Extension Act of 2020", includes only payroll support, not loans.
But like the first package, the bill would divvy the funds, setting aside
$25.5 billion for passenger airlines, $300 million for cargo airlines and $3 billion for airline contractors.
US airlines have already notified at least 26,000 employees that their jobs are at risk.
Similar to the March relief law, the follow-up bill would require airlines to maintain service to destinations already served, until 1 March 2021. Airlines taking funds would also be prohibited until 31 March 2021 from laying off staff or reducing pay and benefits.
The bill would allow the Secretary of the Treasury to take equity in airlines in exchange for financial aid.
Also, it would require airlines, through 24 March 2022, to cap at 2019 levels the salaries of employees that earned more than $425,000 annually in 2019. Airlines would need to cap all salaries at $3 million annually plus 50% of the 2019 amount that exceeded $3 million, the bill says.
Airlines taking assistance would be prohibited from paying stock dividends or making capital distributions through 31 March 2022.
The bill's $28.8 billion includes $17.4 billion pulled primarily from non-airline-related sections of the original relief bill, plus $11 billion in new funds.