A group of progressive US lawmakers is asking competition watchdogs to take a closer look at Frontier Airlines' plans to acquire low-cost-carrier rival Spirit Airlines.
In a letter to the Department of Transportation (DOT) and the antitrust division of the Department of Justice (DOJ), five representatives and three senators – six Democrats and one Independent – warn that the proposed merger could "further concentrate and even monopolise the ultra-low-cost carrier segment of the industry, rather than create a meaningful competitor".
"For decades, the airline industry has been plagued by increasing consolidation, producing massive airline giants while leaving consumers and workers behind," the letter reads.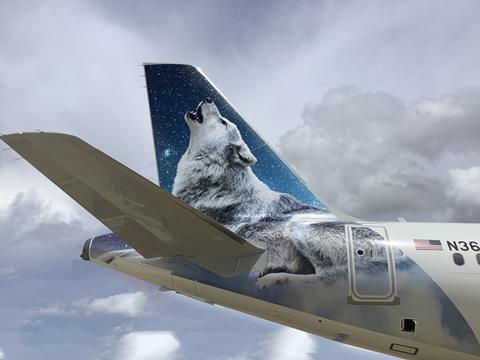 "Because the proposed Spirit-Frontier merger threatens to exacerbate these trends – including by potentially increasing prices during a period of high inflationary pressure – we urge [DOJ and DOT] to closely review this mega merger for potential violations" of antitrust rules.
"As has often been the case with airline mergers, the resulting Spirit-Frontier carrier could hurt consumers in numerous ways, consolidating market power for the airlines and reducing choices for travellers," it continues.
In addition to harming consumers, the merger could also impact workers, who "would lose an alternative employer, and Spirit-Frontier would face less competitive pressure to offer better compensation and labour conditions to their employees", the lawmakers say.
The request comes on the heels of another lawmaker complaint, which alleges that Frontier has been taking advantage of passengers.
On 8 March, the attorney general of the state of Colorado, where Frontier is headquartered, asked DOT to investigate Frontier for "flight change policies and customer service practices".
"Both airlines have poor records regarding customer service, and should the merger between the airlines be approved, there is a real and pressing risk that the unfair treatment our state's residents have faced from Frontier may worsen," Phil Weiser said. "The prospect of this merger creates an immediate need for the USDOT to examine Frontier's business practices to ensure both airlines have practices and policies in place that comply with laws requiring carriers to treat consumers fairly and honestly."
Neither airline immediately responded to requests for comment.
On 7 February, Frontier said it would acquire Florida-based Spirit in a transaction worth $6.6 billion. The airlines said the tie-up aims to create a fifth competitor to the "big four" US airlines: American Airlines, Delta Air Lines, United Airlines and Southwest Airlines.
The combined company would have annual revenue of $5.3 billion, based on the airlines' respective 2021 financial results, and offer more than 1,000 daily flights to more than 145 destinations in 19 countries. The companies said the merger will create 10,000 direct jobs by 2026 and deliver annual run-rate operating synergies of $500 million once fully integrated.
The two firms expect the deal to close in the second half of 2022.