Top US lawmakers are gearing up to battle a potential application by start-up Norse Atlantic Airways to begin transatlantic flights to the USA.
In a 30 March letter to DOT secretary Pete Buttigieg, House Transportation Committee chair Peter DeFazio urges the DOT to deny Norse a foreign air carrier permit if the airline "flouts labour protections".
The letter reflects a labour dispute that has been reignited by Norse's recently disclosed plan to begin transatlantic flights to the USA this year.
Labour advocates voiced similar concerns several years ago when urging the DOT to deny a foreign air carrier permit to Ireland-based long-haul discounter Norwegian Air International (NAI).
That airline ceased long-haul flights in March 2020, but its founder and former CEO Bjorn Kjos, a part owner of Norse.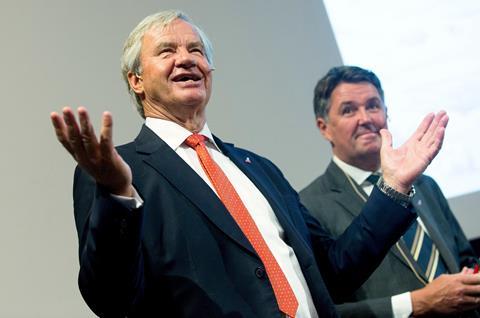 "A permit application by another unfair player — Norse Atlantic Airways — may soon be before your department," says the letter, signed by DeFazio and aviation panel head Rick Larson. "Norse Atlantic's application will give you the opportunity to make good on the new administration's commitment to protecting US jobs and promoting fair competition in international markets."
The DOT granted NAI a foreign carrier permit in 2016 after three years of fierce pushback from groups including the Air Line Pilots Association, International. Ultimately, US officials said "laws and bilateral obligations" required NAI's application be approved.
Opponents had claimed that NAI's parent company Norwegian – based in Norway – formed the long-haul subsidiary in Ireland to skirt Norway's stricter labour laws, negatively impacting US labour standards. NAI's operation violated provisions related to maintaining labour standards, contained in the USA's "Open Skies" air transport treaty with Norway, they said.
"If Norse Atlantic Airways' business model is predicated on the same flag-of-convenience concept that we saw in the case of Norwegian and its various alter egos, the public interest demands that the department deny the carrier's application for a foreign air carrier permit," DeFazio's letter says.
It suggests Norse has not yet submitted a foreign air carrier permit with the DOT. Neither Norse nor the DOT responded immediately to a request for comment.
Norwegian, which had struggled financially prior to the pandemic, grounded its Boeing 787s and ceased transatlantic flights in March 2020. In January, Norwegian said was abandoning long-haul operations to focus on regional flights.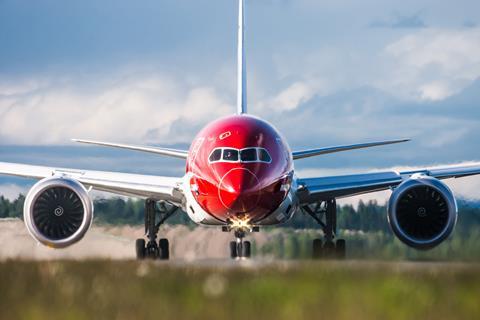 In March, news broke that Norse Atlantic was seeking to get off the ground. The company is part-owned by former Norwegian CEO Kjos and has reportedly secured ex-Norwegian 787s.
Norse is majority owned – at 53% - by Bjorn Tore Larsen, co-founder of crew management company OSM Aviation.
OSM had also supplied crews for Norwegian.
"All the elements are in place for a repeat of the Norwegian debacle," DeFazio's letter says.