The co-founder of low-cost carrier Breeze Airways has described the pilot shortage being experienced by US airlines as "acute" and a threat to the industry's cost structure.
When asked about the biggest challenges ahead for Breeze during a CAPA Live event on 13 October, Trey Urbahn observed that US airlines are having "a very hard time attracting and keeping their pilots".
Pondering whether "something structurally has changed with the labour market", he states: "I don't know if it's that people don't want to work anymore [but] certainly in our business, the shortage of pilots is acute."
The situation "threatens the cost structure of the industry", Urbahn adds, because airlines "will be competing by having to pay people more".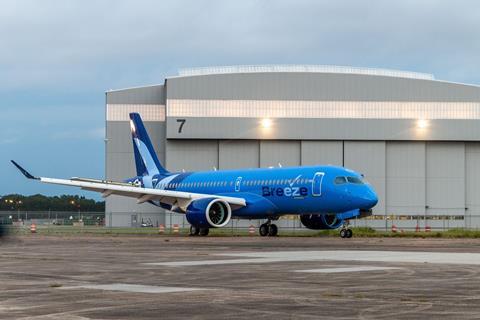 That marks a big shift in outlook from "the period of time when we started the airline", when his conclusion was that "the shortage of pilots is over, we don't need to worry about that anymore".
Today, that is simply "not true", he says.
Urbahn notes that the problem extends to other skilled roles, including maintenance personnel.
"Skilled people are very hard to find," he states.
A looming shortage of pilots in the USA was a hot topic in 2019, when strong traffic growth was happening alongside factors that meant the pipeline of cockpit personnel was not keeping up.
There was hope that the pandemic might help to alleviate the situation, on the basis that traffic would take some time to recover, but recent airline experience suggests otherwise.