Major pilots' union Air Line Pilots Association, International (ALPA) continues decrying what it calls a "loophole" of regional carriers operating scheduled flights under the guise of Part 135 charter operations.
In a 6 July filing with the US Department of Transportation (DOT), the union calls on federal regulators to close the "loophole… being exploited" by semi-private jet company JSX and recently launched SkyWest Charter, and to reject the latter's request for commuter air carrier status.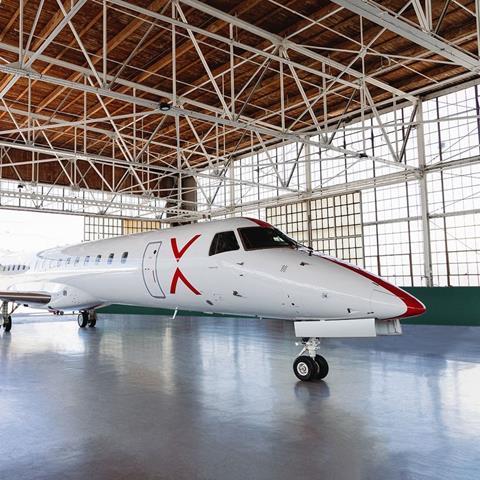 ALPA argues that "a complicated regulatory loophole allows charter flights to run so frequently that enterprising carriers can market them as scheduled service, but be free from the Part 121 safety regime that governs most scheduled flights".
"Part 121" refers to a group of rules governing the vast majority of commercial flights in the USA.
The union cites JSX as an example. The "hop-on jet service" – which bills itself as a "unique public charter operator" – has achieved an operational scale that is "untenable", ALPA says.
"JSX applied to operate 110,305 scheduled departures in 2022 with its 37-aircraft operating fleet – more scheduled departures than comparably sized regional Part 121 operators" such as Piedmont Airlines, ALPA says.
"To the consumer, unaware of fine-line regulatory distinctions… JSX's flight are scheduled, just like its Part 121 competitors."
NO 'LOOPHOLE': JSX
Targeted at affluent markets, the company operates point-to-point routes mostly in the South and Southwestern USA, with its main base at Hollywood-Burbank airport and headquarters in Dallas.
Cirium fleets data show that JSX currently has 42 Embraer ERJ-135s and -145s in service, all configured with 30 seats.
JSX declined to comment on ALPA's filing. However, in a response to ALPA and American Airlines last month – which complained of "unfair competition" from the start-up – JSX argues that "no such 'loophole' exists" and that it is fully compliant with all safety regulations.
The union also accuses JSX of allowing passengers and their luggage to "bypass the screening regimen that all other scheduled commercial airline passengers and bags must go through".
The company responded by touting that it has "operated securely" since 2016 and has voluntarily implemented "state-of-the-art security practices and technology".
ALPA has argued for months that regional US carrier Skywest Airlines' new charter unit, SkyWest Charter, is attempting to bypass safety laws that apply to Part 121 carriers.
In May, 10 aviation unions called on the US government to prevent the charter service from gaining DOT approval, arguing that Skywest Charter plans to "link small communities to the national airline network under a lesser standard of safety".
For example, pilots operating under the FAA's so-called "Part 135" rules do not need the standard 1,500h of aviation experience, and can be older than the mandatory retirement age of 65 years old. They are also subject to different rest requirements.
"Under current Part 135 safety regulations, first officers do not have to meet the safety-critical first officer qualification rules as Congress authorized in the Airline Safety and FAA Extension Act of 2010, which regional airlines continue to try to weaken," ALPA adds.
The charter operator responds by noting that "JSX and similar Part 135 operators provide one of the most effective and relevant means for first officers to achieve their 1,500h flight time requirement to join Part 121 airlines".
In a 27 April letter to US transportation secretary Pete Buttigieg, SkyWest's chief executive Chip Childs said that ALPA's assertions regarding SkyWest Charter are "baseless, inaccurate and misleading".
"[The] statements simply reflect ALPA's incorrect assumptions regarding the experience level or safety of the pilots SkyWest Charter will use in its proposed operation," the letter reads. "ALPA's assertions are thinly-veiled attempts, under the cloak of 'safety', to bar market entry by a well-capitalised, exceptionally well-equipped, non-ALPA operator in SkyWest Charter."
'APPROPRIATE ROLE'
The new charter service completed proving flights and received FAA approval to operate in March, launching its first revenue flights the following month. Cirium shows that SkyWest Charter is currently operating eight Bombardier CRJ200s.
However, SkyWest has yet to receive its "commuter authority" from the DOT, which is not required for Part 135 charter operations, but would allow the carrier to "better serve small communities", the airline told FlightGlobal in April.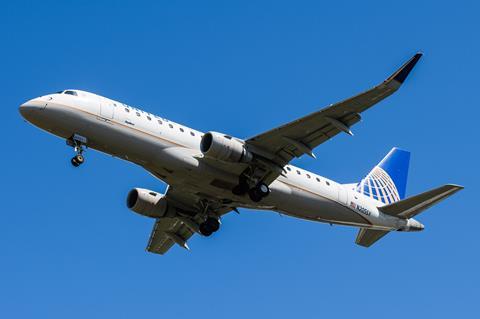 "While there have been some unfounded claims made by special interest groups, SkyWest Charter has completed all regulatory requirements necessary to provide what is already available to numerous operators within the existing regulations and well-established precedent," Childs said on the company's quarterly earnings call on 27 April, stressing that "the first and foremost priority for SkyWest is always safety".
SkyWest flies on behalf of several major US carriers – Alaska Airlines, American Airlines, Delta Air Lines and United Airlines – with a fleet of more than 500 regional jets. It connects secondary cities to major hubs, including many Essential Air Service routes.
ALPA argues that Part 135 operators "have an appropriate, limited role in the national aviation network. But JSX and SkyWest Charter share or propose to share common use of a loophole that abuses the intent of charter rules and Part 135's safety regulations.
"The department should close the loophole and deny the application," the union says.