US passenger airlines are preparing to shed up to 100,000 jobs in the coming weeks unless Congress steps in to extend the financial relief that kept workers employed until now.
Among those who could be out of work as early as October are 10,500 pilots and up to 25,600 flight attendants. Those figures exclude thousands of employees who have already taken voluntary leaves or early-retirement packages.
The big three US legacy carriers – Delta Air Lines, United Airlines and American Airlines – have together disclosed they may furlough 5,400 pilots and 23,000 flight attendants when government support ceases at the end of September.
In just 30 days, the CARES Act – which Congress passed in March and provided airlines with up to $58 billion in grants and loans – expires. In return for support, carriers had pledged not to lay off staff until the fourth quarter.
Starting in October, US airlines will be on their own, faced with adjusting their operations to the realities of the coronavirus-ravaged industry.
The pandemic continues to drag on in many parts of the world. And while demand is up slightly from historic lows seen in April and May, it remains far too anaemic to support airlines of the scope and size they were before the crisis. Most carriers have already said they will emerge from the crisis up to one-third smaller than they were going into it.
But while needing to shrink, airlines must also ensure they have enough employees to ramp up should demand return.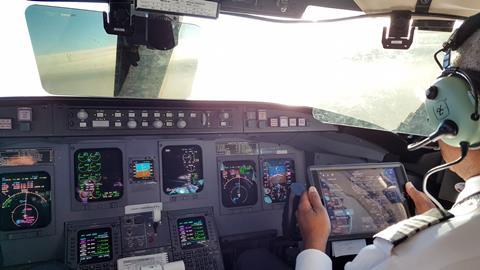 Though thousands of aviation workers have taken advantage of voluntary leave schemes of varying lengths, as well as generous exit and early retirement packages, airlines still employ thousands of workers they may not need when federal aid ends.
A so-called "CARES-2" package, currently being discussed in Washington, could bring relief. But with lawmakers on annual Labour Day breaks, a quick fix seems unlikely.
"Time is running out for an extension of the payroll support programme," Eric Ferguson, president of the Allied Pilots Association, which represents cockpit crew at American, said on 25 August.
10,000 FEWER PILOTS
Chicago-based United confirmed in August it intends to furlough up to 2,850 pilots and 15,000 flight attendants. Atlanta-based rival Delta said on 31 August that it may lay off 1,941 pilots. Delta has not disclosed potential flight attendants furloughs.
"We remain hopeful that through innovative and creative measures, we will be able to avoid furloughs in other [non-pilot] divisions," that airline says.
American has said it may let go 1,631 pilots and about 8,100 flight attendants from 1 October.
ExpressJet, which operates Embraer ERJ-145 regional jets as United Express, is fourth on the list of airlines cutting the most crew. That regional airline says it will shutter completely at the end of September following United's decision to consolidate all ERJ-145 flying with rival CommutAir. That means 1,461 ExpressJet pilots will find themselves out of a job in the coming weeks.
The Association of Flight Attendants - CWA, the union representing most US flight attendants, says 100,000 aviation workers industry-wide have been warned their jobs are in danger.
"The actual number of involuntary furloughs and workers on leave without pay is a little harder to track down at the moment since all those are still in flux," the union adds.
By the numbers: potential layoffs announced by US carriers
Airline
Pilots
Flight Attendants
Alaska Airlines
0
n/a
Allegiant Air
275
0
American Airlines
1,605
8,100
Delta Air Lines
1,941
0
ExpressJet Airlines
1,461
n/a
Frontier Airlines
504
954
Hawaiian Airlines
101
341
JetBlue Airways*
0
0
Mesa Air
0
0
PSA
730
500
Republic Airways
1,000
900
Skywest Airlines
0
0
Southwest Airlines
0
0
Spirit Airlines*
0
0
Sun Country Airlines
0
0
United Airlines
2,850
15,100
TOTAL
10,467
25,895
*JetBlue has guaranteed its staff no furloughs until 1 May 2021. Spirit reached an agreement with pilots to avoid layoffs.
An outlier is New York-based low-cost carrier JetBlue, which in July confirmed reaching a deal with pilots that protects their jobs until May 2021. The Air Line Pilots Association, International (ALPA), represents JetBlue's pilots.
In addition to voluntary exits and furloughs, numerous airlines have said they plan to displace pilots, meaning individuals may be downgraded from captain to first officer, or be forced to move from larger to smaller aircraft. Such shifts usually come with pay cuts.
DEMAND CONUNDRUM
The Transportation Safety Administration (TSA) reports on 1 September that 711,000 passengers passed through airport security checkpoints on 31 August. That's only 31% as many passengers as were screened a year ago on the same date.
Airlines have brought some aircraft back into service since May, but capacity remains well below previous levels. In mid-August, US carriers operated about 75% of the aircraft they operated at the start of the year, and airlines like Delta and Southwest Airlines continue to limit onboard capacity by blocking middle seats.
On 1 September, the US stored fleet stood at just over 2,200 aircraft, including about 700 regional aircraft, 1,100 narrowbodies and 380 widebodies, Cirium fleets data shows.
Fewer aircraft means fewer professionals needed to operate them, creating a dilemma for airlines which would like to ramp up quickly once travel restrictions ease and passengers return.
Carriers are seeking ways to slash employee costs in the short term, while maintaining sufficient flexibility to get pilots back when needed. Such planning must also account for training that pilots will need before returning to cockpits.
It usually takes about seven years and at least 1,500 flight hours for pilots to reach the right seat of a passenger airliner cockpit, and recurrent training keeps them qualified to fly. Pilots who take breaks must complete training before returning to work.
CARES-2?
Airlines for America, an industry trade group representing 11 US carriers, estimates that every US airline job generates more than 13 jobs outside the industry. If true, that means 100,000 aviation job losses could translate to as many as 1.3 million jobs lost in adjacent sectors.
Unions have joined management and other industry players in calling for another six-month extension to the payroll support programme (PSP). With passengers still wary about flying and no coronavirus vaccine yet available, airlines need additional aid, they argue.
"APA is part of a broad labour coalition seeking this critically needed holding fuel for our profession, company, industry and economy," says APA president Ferguson. "We implore the White House and Congress to find a way to protect hundreds of thousands of Americans' livelihoods and in turn secure a critical piece of our nation's infrastructure."
Indianapolis-based Republic Airways, which contracts to fly regional routes for American, Delta and United, notes that more aid to the aviation industry would support the wider economy.
"Any solutions that can preserve the jobs of our highly skilled aviation professionals will serve an important public benefit by ensuring that the industry is ready to support a broader recovery of the economy and the businesses that depend on a healthy aviation sector," Republic says on 31 August.
In a message to employees on 31 August, Hawaiian Airlines' chief executive Peter Ingram says the Honolulu-based airline is keeping close tabs on discussions about a potential extension.
"As I have noted before, we would welcome a six-month extension of the PSP on terms identical to those included in the CARES Act, as has been proposed with bipartisan support in Washington," he says. "Keeping our team intact through March of next year would provide more time for demand to recover and hopefully reduce the scale of workforce downsizing."