The US government will close its airspace to Russian aircraft in response to Russia's invasion of Ukraine.
The move aligns the USA with allies that similarly banned Russian aircraft in recent days.
"Tonight, I'm announcing that we will be joining our allies in [the] closing of our airspace to all Russia flights," US president Joe Biden said on the evening of 1 March.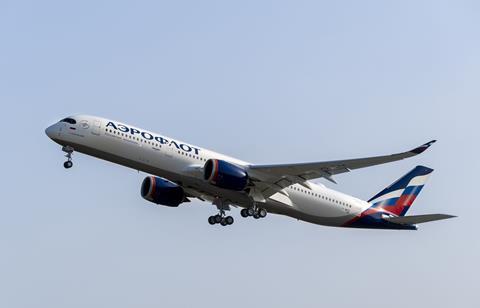 Biden made the comment during his State of the Union speech before the US Congress. He did not disclose additional details.
The US government confirms the move.
"The US Transportation Department and the Federal Aviation Administration will block Russian aircraft and airlines from entering and using all domestic US airspace," says an FAA statement.
The FAA says it will take action by issuing a Notice to Air Missions (NOTAM) that "will apply to all aircraft certified, operated, registered or controlled by any person connected with Russia".
"This includes charter flights," the FAA's statement adds.
The ban is due to begin on 2 March.
Only Aeroflot operates scheduled flights between Russia and the USA, serving Los Angeles, Miami, New York-JFK and Washington-Dulles from Moscow, according to Cirium data.
The European Union and other countries, including Canada, also shut their airspace to Russia following that country's 24 February invasion of its neighbor.