The US government will reopen US borders to air passengers arriving from Europe and several other nations on 8 November, with the stipulation that arriving passengers be vaccinated against Covid-19.
The US State Department had, in September, said it would reopen US borders in November, but the agency had not specified a date or other conditions.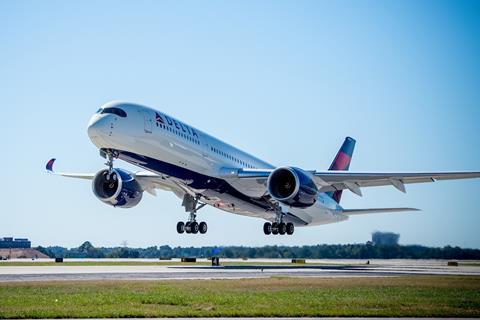 The 8 November reopening will mark an end to unprecedented border closures implemented under President Donald Trump last year to stem the spread of Covid-19.
President Biden had, until now, maintained the entry bans, which applied to travellers arriving from Brazil, China, India, Iran, South Africa, the UK and 26 other European countries.
A 25 October executive order from President Biden revokes those entry bans effective 8 November. But the order adds a requirement that inbound travellers to the USA be vaccinated.
"Vaccination requirements are essential to advance the safe resumption of international travel to the United States," the order says. "These policies aim to limit the risk that Covid-19, including variants of the virus that causes Covid-19, is introduced, transmitted and spread into and throughout the United States."
The order does not apply to children of an age for which vaccination would be "inappropriate". It also does not apply to airline crew members, so long as crew follow "all industry standard protocols for the prevention of Covid-19".
Some other groups of travellers, including those seeking some visas, are also exempt, though exempted travellers generally must agree to become fully vaccinated within 60 days of arrival.
Airline trade group Airlines for America did not immediately respond to a request for comment about Biden's order, though US airlines have for months been urging the US government to relax its entry restrictions.