The European Commission's proposed Digital Green Certificate is likely to be "helpful" during the reopening of international travel markets, according to EasyJet chief executive Johan Lundgren, but measures should be temporary and proof of vaccination should not be mandatory.
"If you have statistics and data that shows that the virus is in control in certain jurisdictions, you should be able to allow travel to take place with as few restrictions as possible," Lundgren said on 22 March during a Eurocontrol event.
He describes the continuation of travel restrictions even once the pandemic is brought under control as "one of the fears that I have", adding that he speaks to "decision-makers as often as I can, to remind them… we need to get back to a place where we safely can travel and fly again with no restrictions in place".
As inoculation programmes are being rolled out across Europe, vaccination certificates can be "part of the mix" and "a helpful contributor" in reopening international travel markets, he states, but they "shouldn't be mandated for people to travel".
He expresses confidence that while different countries are at different stages of vaccine rollout, "the trajectory is the same", towards the "unwinding the restrictions" once enough people have received jabs.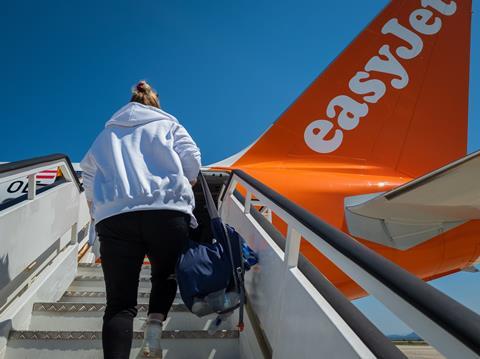 And despite the recent setbacks in many European countries, where Covid-19 case numbers have been rising again, "I never thought that this was going to be a straight line where we just see recovery happening and there would never be any bumps along the way", Lundgren states.
The European Commission itself has said that its proposed Digital Green Certificate system – which covers Covid-19 vaccination and test certificates, and certificates for people who have recovered from the disease – is a "temporary measure" that will be "suspended once the World Health Organization declares the end of the Covid-19 international health emergency".
The Commission also notes that member states have the right to decide on their own travel restrictions, with Portugal, for example, having already suggested that it might accept some unvaccinated travellers from the UK as soon as May.
Lundgren suggests that even with Covid-19 "variants of concern" having been identified in Portugal, its low case rate means countries with advanced vaccination programmes should have the confidence to reopen travel to and from the country.
Of a traffic-light system for travel restrictions – which is rumoured to be the preferred method for the UK to open up international markets in the coming months, and has been used by other countries at various stages of the pandemic – Lundgren says he has "no doubt that there will be a time where there needs to be a risk-based framework".
With a large proportion of its operations based in the UK, EasyJet is awaiting a report from the government's Global Travel Taskforce, which is due to be issued by 12 April and will outline how international travel can resume, with 17 May the earliest restart date.