United Airlines executive chairman Oscar Munoz says that a vaccine which will protect travellers against the coronavirus will be key to the industry's recovery.
Speaking at the virtual World Aviation Festival on 24 September, Munoz says that the industry will experience little business improvement until an immunization is deemed safe and is globally available. Absent that, a testing regime that delivers rapid, reliable results is the next best thing.
"Nobody knows how long this will last," he says. "Until a vaccine is brought forward and operationalized and distributed widely we will still see demand suffering." But until that happens – expected to be in early-to-mid 2021 – coronavirus testing should be ramped up, Munoz says.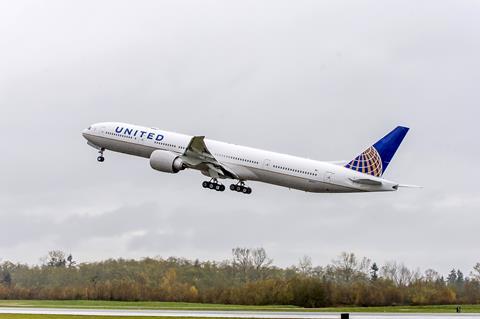 Earlier today the Chicago-based carrier launched an initiative offering customers travelling from the carrier's west-coast hub San Francisco International airport to Hawaii the opportunity to test out of the islands' 14-day mandatory quarantine requirement beginning on 15 October.
The cost of the test, which the airline says will be between $80 and $250, will be carried by the customer.
"You have to be creative and one of the things we have been pushing is the concept of the rapid test," Munoz says. This type of testing will "ensure that the passengers are indeed covid-free and there is no need for quarantine."
Airports Council International, a trade group representing almost 2,000 airports worldwide, on 24 September joined IATA and other organisations in calling for coronavirus testing of passengers prior to departure as an alternative to any mandatory quarantine requirements.
"Quarantine and unilateral decisions from governments are destroying efforts to restore air connectivity and, without the lifting of travel restrictions and quarantine, the aviation industry cannot rebuild and will not be able to drive the global economic recovery from the effects of the pandemic," ACI world director general Luis Felipe de Oliveira says.
In addition to airlines, airports are also suffering under the drop-off in demand, and ACI expects 2020 global passenger numbers to be 5.6 billion lower than last year, with an unprecedented $104.5 billion reduction in revenue.
"Testing will allow people to travel in a safe and efficient manner without increasing the risk of infection or the fear of unnecessary quarantine," he adds. "Government action is urgently required to establish globally harmonized testing measures to foster a coordinated recovery while providing reassurance to travellers."
Munoz agrees that the testing schemes need to be coordinated and the results delivered quickly in order for such a regime to be effective.
"If indeed we all get aligned on this testing, it's the rapid nature of the test that makes it worthwhile… it needs to be close to the flight time to assure the health agencies around the world," he says.