Bain Capital's acquisition of Virgin Australia Holdings (VAH) is on track for October completion, administrator Deloitte has indicated in a letter to creditors and employees.
Creditors had on 4 September accepted a proposal that is structured around 10 deeds of company arrangement (DOCAs) for all 41 VAH entities in voluntary administration.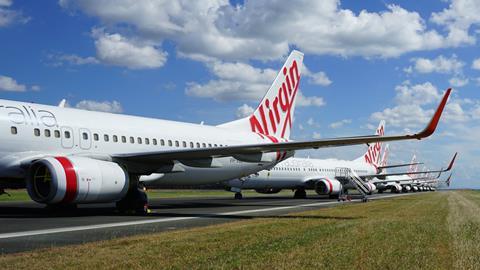 "I confirm the DOCAs were executed today, 25 September 2020 and will be lodged shortly with the Australian Securities and Investments Commission (ASIC)," Deloitte says in a same-day letter to creditors and employees.
It adds: "As deed administrators we are required under the terms of the DOCA to make an application to court to seek consent orders for the transfer of the VAH shares to Bain Capital. We are well progressed on the documentation for this application and we are hopeful that this process will be completed on or before 31 October 2020."
On completion of the share transfer, the DOCAs will be completed and control of the companies will transfer to Bain Capital.
Thereafter, a creditors' trust will come into effect and creditors who have claims that are released by the DOCAs will become beneficiaries of said trust, subject to various terms, Deloitte says in the letter.
ASIC defines a DOCA as a binding arrangement between a company and its creditors governing how the company's affairs will be dealt with.
In a creditors' report dated 25 August, Bain outlined that the 10 DOCAs comprise two pooled groups of companies, referred to as the Primary DOCA and the International Group DOCA, as well as eight subsidiary DOCAs, each an entity that seems to be a special-purpose vehicle.
Deloitte projected a 9-13% return to unsecured creditors in six to nine months under this arrangement.