US airlines are asking regulators to wake up to a shortage of smelling salts, also called ammonia inhalants.
Yes, the US airline industry is facing what it describes as a critical shortage of inhalants – items airlines are required to carry aboard aircraft.
One reason for the short supply: drug-related provisions in the CARES Act, the same law that granted US airlines billions of pandemic-relief dollars.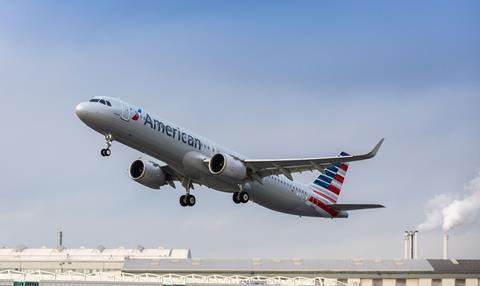 In a 10 August letter to the US Department of Transportation, trade group Airlines for America is asking the regulator to let carriers fly without the required number of inhalants, which are used to help arouse people who have fainted.
"Without the requested relief, carriers will periodically and with little notice face the decision to ground aircraft," says the letter.
US regulations require aircraft, depending on number of passengers, be stocked with up to four first aid kits, each with 10 ammonia inhalants.
"We request that [Federal Aviation Administration] issue a long-term exemption for use during periods of temporary supply shortages, beyond operator control, says A4A.
At least one inhalant supplier has several months worth of product in stock, but suppliers report being unable to order more.
Only one US firm is approved to manufacture the inhalants – James Alexander Corporation. But that company says it has 7 million inhalants on backlog and "probably will not have any more available until next year", the letter says.
James Alexander could not immediately be reached for comment.
American Airlines has about three months-worth of inhalants on hand, assuming normal usage. Southwest Airlines "thinks" its stock will suffice through year-end, as does United Airlines, the letter says. A4A says inhalants are rarely used.
The US government's March 2020 pandemic relief bill is one reason for the shortage, according to a "drug shortage" report posted by US trade group American Society of Health-System Pharmacists.
That sweeping law classified some drugs, including ammonia inhalants, as "new drugs", meaning they need new drug applications, according to the report.
The airline industry's letter also cites the CARES Act as a potential contributing factor. It says limited demand has left manufacturers unenthusiastic about adapting to new regulations.
The letter also says inhalants are "a risky treatment, no longer in favour", adding that inhalants are no longer on ICAO's list of first-aid items.