A Canadian business-competition regulator has raised concerns about WestJet's proposed acquisition of rival Sunwing Airlines, citing a "substantial lessening or prevention of competition in the sale of vacation packages to Canadians".
The Competition Bureau, an independent law enforcement agency, outlines its concerns in a 25 October report that will inform Transport Canada's review of the transaction.
"Eliminating the rivalry between these integrated airlines and tour operators would likely result in increased prices, less choice and decreases in service for Canadians," the bureau says. "It would also likely result in a significant reduction in travel by Canadians on a variety of routes where their existing travel networks overlap."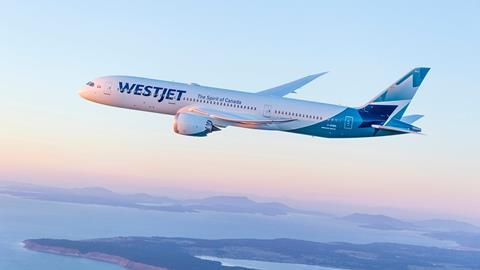 The bureau says this travel-reduction effect could apply to 31 routes between Canada and Mexico or the Caribbean.
WestJet first moved to acquire low-cost vacation specialist Sunwing in March, with WestJet chief executive Alexis von Hoensbroech saying the combination "brings together Canada's two original low-cost carriers and positions us to accelerate growth in value-oriented travel, already the fastest-growing segment of the airline market".
Air Transat chief executive Annick Guerard said in March the WestJet-Sunwing combination would "significantly" harm competition among Canada's leisure carriers.
"We certainly do not see this as being good news for customers as it will significantly reduce competition in the market, especially in key markets such as western Canada where concentration would be very high," she said.
Under the deal, Sunwing Airlines would join WestJet while Sunwing Vacations, the company's tour operator business, would pair with WestJet Vacations in a new tour operation.
Both airlines have all-Boeing fleets. Sunwing operates 23 Boeing 737-800 aircraft and six 737 Max 8s.
In response to the Competition Bureau's report, Transport Canada has until 5 December to provide its public interest assessment to the Minister of Transport Marc Garneau. The final decision will be made by the Governor in Council based on Garneau's recommendation.