The World Health Organization and International Civil Aviation Organization (ICAO) have joined forces with other UN bodies to urge that aircrew, along with seafarers, be given priority in vaccination rollouts.
A joint statement from the WHO, ICAO, the International Labour Organization, the International Maritime Organization and the International Organization for Migration asserts that seafarers and aircrew are essential for global supply chains and play a key role in the recovery from the coronavirus pandemic.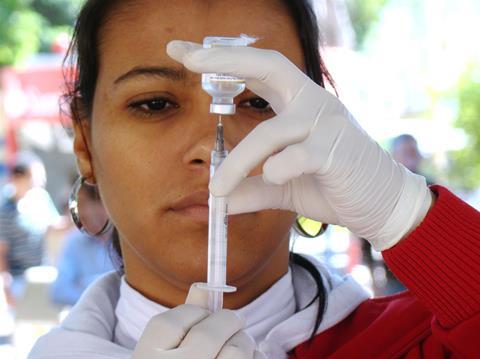 The organisations have previously called for seafarers and aircrew to be classed as key workers and in the new statement say they are asking governments to prioritise them in national vaccination programmes.
"Seafarers and aircrew need to be protected through vaccination as soon as possible, to facilitate their safe movement across borders," runs the 25 March statement.
Airlines lobby group Airlines for Europe has agreed, calling on Twitter for European governments to prioritise vaccination of essential aviation workers.
According to the UN organisations, applying public health rules such as quarantines to aircrew has led to "hindered connectivity, operational complexity and significant cost".
There are also estimates that, as of January, 400,000 seafarers were stranded on board commercial vessels, unable to be repatriated, the organisations say.
The statement notes that aircrew and seafarers may be required to present proof of vaccination to enter some countries. The organisations highlight, though, the WHO's current recommendation that countries should not introduce such requirements while there remain "critical unknowns regarding the efficacy of vaccination in reducing transmission and limited availability of vaccines".
But they add: "Our organisations fully support the timely development of an international harmonised framework for vaccination certificates, to facilitate international travel for seafarers and aircrew."
The European Union Aviation Safety Agency (EASA) has issued a safety bulletin saying aircrew should wait 48-72h after receiving a Covid-19 vaccine dose before undertaking flight activities.