Pan-European low-cost operator Wizz Air expects to exceed its pre-crisis capacity in the upcoming peak summer period, as countries across the region relax their travel restrictions.
Speaking during a Paris Air Forum event today, the carrier's chief executive Jozsef Varadi said Wizz is currently operating at around 85% of 2019 levels, adding: "We are going to be exceeding 100% going into peak summer – the end of July, August period."
Varadi says Wizz is "one of the only airlines in the world to have grown its fleet" during the Covid-19 crisis, boosting its capacity by 13% from pre-pandemic levels. It has also "diversified around 30%" of its capacity into new markets, the airline chief explains.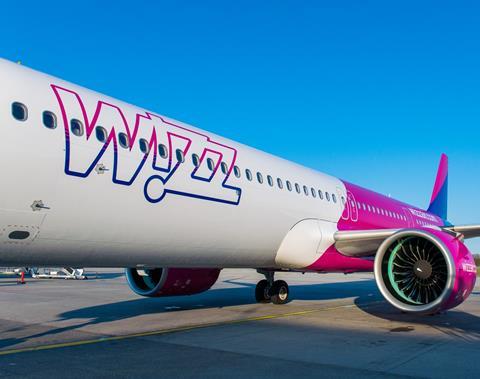 "We have never lost focus on our future and we are certainly going to be one of the structural winners coming out of this crisis," Varadi states, adding that visiting friends and relatives traffic will continue to underpin the carrier's growth post-pandemic.
Nevertheless, Wizz is "not immune to the crisis" and has had to deal with "day-to-day jungle fighting", Varadi says.
"There are still uncertainties and it has been a rollercoaster," he states. "There was a day we only operated 2% of our capacity."
But the operator is "cash rich" and has so far made its way through the downturn without a reliance on government support.
And while Varadi does not think this is "yet the end" of the industry's troubles, "I hope in the next six to 12 months we are going to see a clear path out of this crisis", he says.
Wizz will see a full recovery from the crisis in 2022, Varadi believes.