When Trenchard Aviation Group collapsed into administration in July, it might have been just another victim among dozens of an airline crisis that quickly spread to the aerospace supply chain.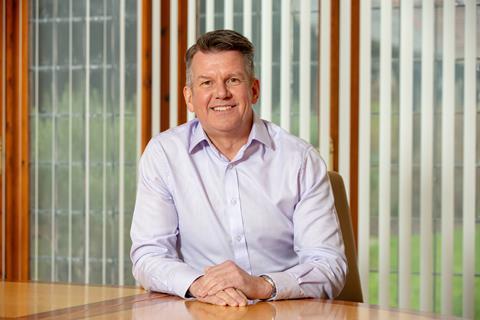 Before the pandemic, the UK-based specialist MRO provider had a thriving business, servicing and repairing a range of aircraft interior equipment, from seat covers and galley equipment to oxygen bottles and escape slides.
Snapping up a series of independent firms in the UK, and one in Dubai, had taken Trenchard's sales to $40 million in 2019, and it had ambitions to boost this to $100 million within a few years through further acquisitions.
However, as fleets were grounded in March, Trenchard's exposure to a handful of troubled airlines, including Virgin Atlantic, left it with a gaping cash hole that main shareholder London-based Graphite Capital was unwilling to fill. The administrators were called in on 3 July, putting more than 300 jobs at risk.
However, because Trenchard was a four-year-old holding group and its subsidiaries were largely still being run by their original management teams, meant there was hope.
At least two of the four units that made up Trenchard have so far been reborn after management buy-outs of their assets from the administrator.
Airbase, founded in 2005 and headquartered near London Gatwick, manufactures, repairs and services seat covers and curtains, and has been taken over by two former managers, backed by a new investor.
And in Alton, Hampshire, Neil Watkins, along with co-director and investor Steve Cloran, has bought back the business he founded in 1998 and sold to Trenchard 18 years later.
Reheat International – now renamed Reheat Aero – maintains and repairs a range of aircraft galley and lavatory equipment and is the UK's sole warranty repairer for the Adams Rite cockpit entry systems used on all Airbus aircraft.
It also handles repairs for equipment from the likes of Collins, Iacobucci HF Aerospace, Ipeco, Jamco, and Safran. Customers include airlines, specialist MROs and parts brokers AJW and Avtrade.
The August deal saved eight of the more than 50 staff, and Watkins has since taken on six others, vowing to rebuild what he says was an "incredibly successful business going into the pandemic".
As well as acquiring the stock and tooling, Watkins is free of debt and paid less for the business than he sold it for. However, with the pandemic continuing to severely depress aircraft sales and airline flying, he admits that the next two years will be tough.
"We have had to scale back for the new reality – that is the key to our survival. We were turning over £8 million [$10.4 million]. Now it is probably less than a quarter of that," he says.
Although he says he was lucky to be able to keep his small management team throughout the administration process, restarting as a different entity has had its challenges, including requiring applications for new UK Civil Aviation Authority and US Federal Aviation Administration approvals to be handled remotely due to Covid-19. These approvals are now in place and Watkins says the business is ready to grow again.
While he is "devastated" for former colleagues who have lost their jobs, he maintains that buying back Reheat has been like launching a start-up, except this time with 22 years' experience under his belt. "Last time, I had never run a business before," he says.
He is confident that "at some point aviation will come back" to 2019 levels and beyond. "It is impossible to imagine a world economy and a world population that won't depend on air travel, so the only way to look at this is with a long-term eye," he says.
"For the next six months we will keep our heads down, and our costs, maintain a level of business that we see growing, slowly, and wait for the market to return."