Collins Aerospace believes contactless biometrics and other hygiene-related technologies will be in high demand, as the air transport industry emerges from the coronavirus pandemic.
LeAnn Ridgeway is vice-president of Collins Aerospace, itself a unit of Raytheon Technologies. Ridgeway is also part of an internal task force looking at ways industry stakeholders can work together to boost passenger confidence as travel resumes.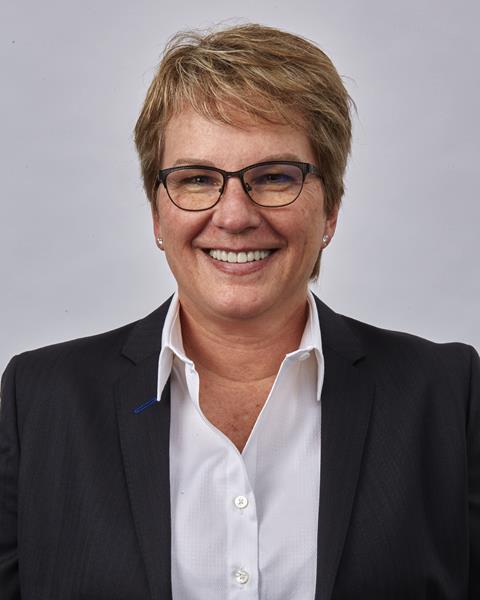 Ridgeway notes that business jet travel has done fairly well in recent weeks, suggesting it could be a leading indicator for an uptick in commercial traffic.
"I'm cautiously optimistic that people want to get back to normal," she says.
Collins Aerospace is involved in many facets of the industry, including interiors, flightdecks, and integrated oxygen systems. The company's discussions with airline customers reveal that the number one short-term priority is restoring passenger confidence.
While a vaccine against Covid-19 is the ultimate long-term goal, in the near-term passengers are focused on their safety throughout the whole journey, incuding the airport.
Collins foresees a strong trend towards reducing physical contact with people or machines at airports and on aircraft.
This could mean the accelerated adoption of facial recognition technologies that confirm a passenger's identity against their passport.
Ridgeway notes that company trials in recent years with airline customers have demonstrated that facial scanning at the gate actually speeds up the boarding process. From a hygiene perspective, it also obviates the requirement for handing boarding passes and ID documents to airport workers.
She believes that this technology will supersede the fingerprint-based biometric systems that have sprung up in airports over the last decade.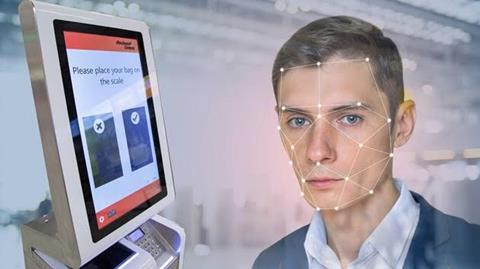 Another promising technology is airport kiosks that are controlled, not by direct contact with a passenger's fingers, but via a customer's own smartphone.
As for the aircraft cabin, Collins is exploring light-based technologies that could sterilise the aircraft's interior while it is parked overnight, with the cleaning effect potentially lasting for a few days. Airlines are also interested in anti-viral or anti-microbiological surfaces inside the cabin.
Other changes to the cabin could include dividers between seats - although there are certification considerations here - touchless lavatories, and hand sanitiser stations throughout.
The implementation of new ways of flying, however, will be very much a group effort.
"Aerospace and aviation has historically had its ups and downs, but [coronavirus] is certainly unprecedented," she says. "We really believe we have to be unified. I think what we do as an industry, what we do with the airlines, the airports, government, regulatory agencies, associations, and medical professionals all needs to be unified."

Greg Waldron is the Asia Managing Editor of FlightGlobal, responsible for the team's airline, aerospace, and defence coverage across the region. He has worked at the company since 2009. In the airline space, Waldron has conducted dozens of interviews with airline leaders in the Asia-Pacific. He also covers areas such as MRO and safety. On the defence beat, Waldron has written extensively about the rise of Chinese airpower, as well as broader airpower developments around the region, such as indigenous fighter programmes, and regional acquisitions of foreign equipment. In addition, Waldron writes about commercial helicopters in the region and business aviation. Waldron worked has a freelance journalist with his work appearing in several business publications.
View full Profile